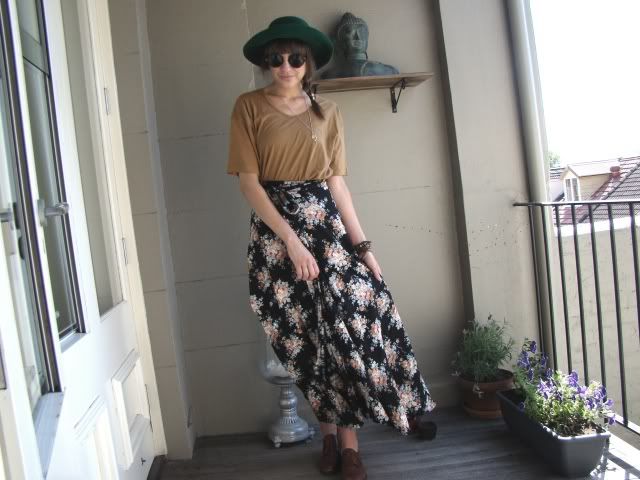 Le New Big Tee
-
American Apparel
(gifted)
Brogues - Vintage Mens
Hat - Vintage (one of my grandmas old race-day hats!)
Necklace - My chain, Vintage pendant from Op Shop
Well my lovers I am still alive...as yes, these shots were taken this afternoon.
This wrap maxi skirt I received from the lovely team at Penny Anne is beyond spectacular.
I cannot stop wearing it! Someone try and stop me. I dare you.
This mustard tee from American Apparel is also a new addition to my wardrobe and I LOVE IT.
The colour, the over sized fit...perfection. Perfect throw on top.
Things have been beyond hectic in work and life in general.
But things are only looking up!
Right now I am most excited about all things work related and also moving into a new house.
My new roomies are the shizzzzz. Can't wait!
Hope you all have fun weekends ahead.