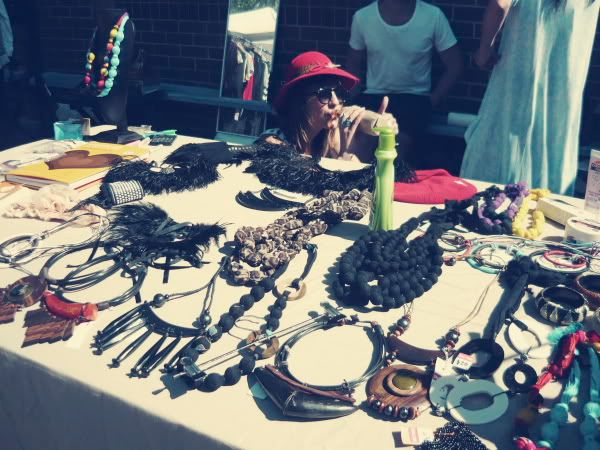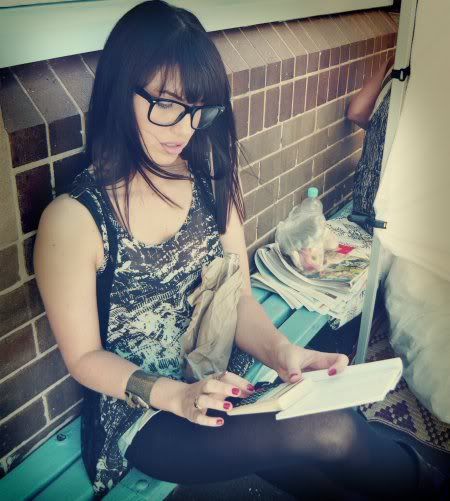 Red Hat - Vintage, Salvos in Adelaide
Belt - Vintage, Salvos in Adelaide
Sunnies -
American Apparel

Dress -
Evil Twin
High Visability Low Side Maxi Dress
photos - via Lara Milenko over at
Champagne Carousel
Tanya
(left),
Lara
(middle), and moi (right)

Last weekend I spent a day helping my friends
Tanya
and
Lara
at the local markets.
Was a great day filled of sunshine, bootie-dancing and secret Corona swigging (refer to photos 2 and 3)
If only the weather wasn't on it's period we could have had round 2 today for Sunday-Funday.
The necklace Tanya is wearing in the last photo is from her hand-made accessories label
METALLIC DREAMER.
She is one talented bitch I am telling you now!
Keep an eye on the
MARKET HQ
online store as a few of her spectacular pieces are going to be available to buy soon :)
On another note..my soon to be new house-mate/zumba partner
Lara Milenko
is one smack banging amazing fashion photographer!
Check out her website HERE ... she is amaze.
Happy Sunday-Funday all