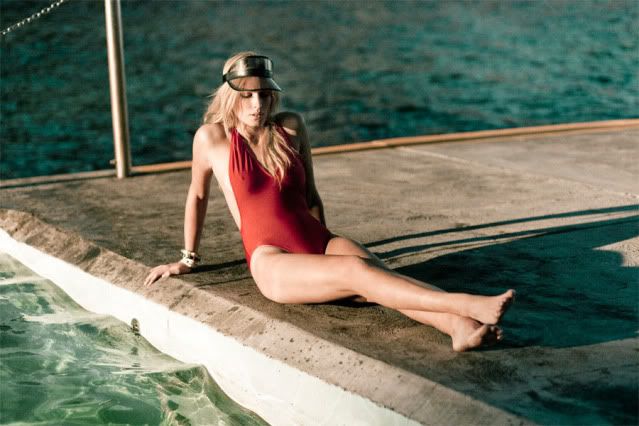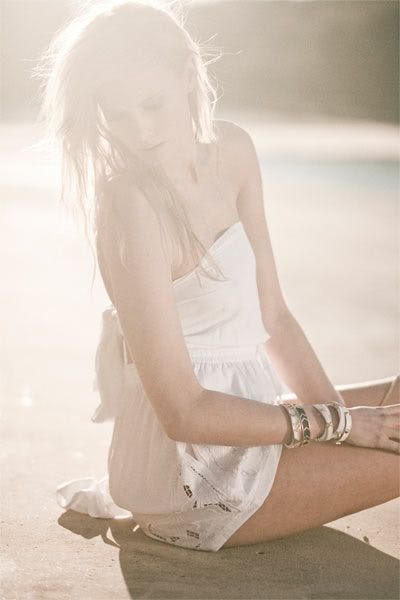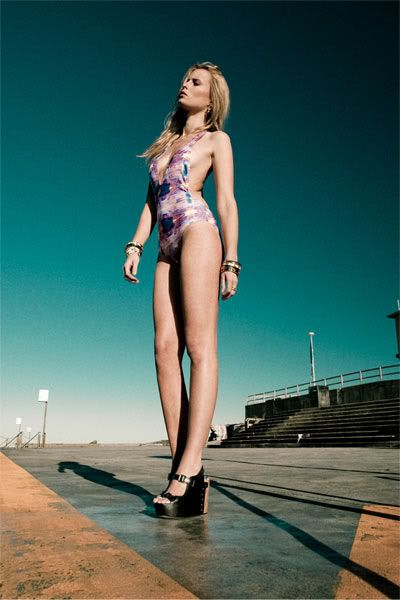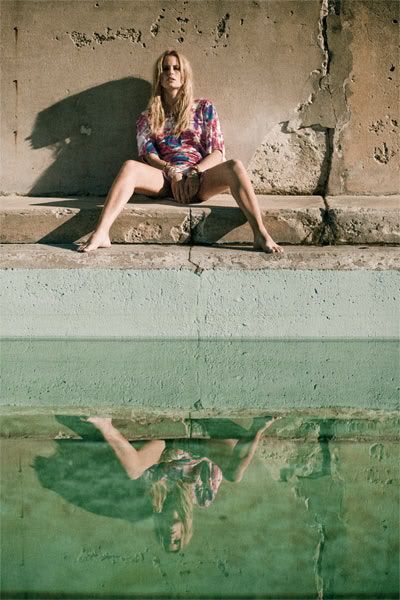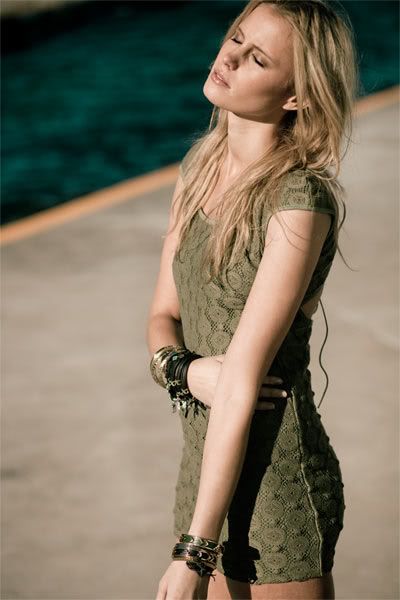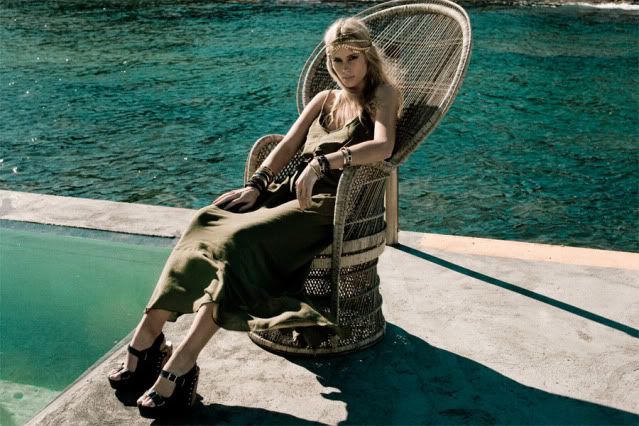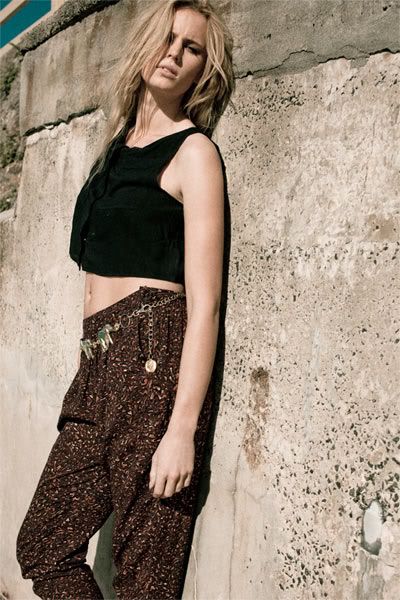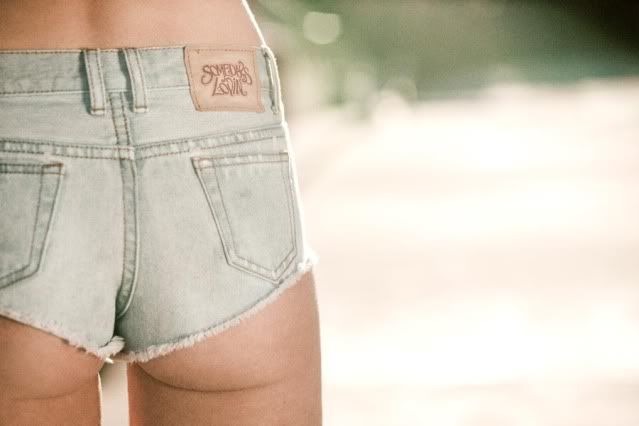 Photographer - Emmanual Giraud
Model - Madeleine Dickson
Somedays Lovin'
"TAKE ME THERE…
It's a slow burn, a non disruptive evolution, somedays lovin' is a tiny piece of everything you love about being Australian.
I find inspiration in the warmth of the sun, the saltiness of the sea, a deep consideration for our embracement of the landscape and environment and what ties us back to this.
I'm forever carrying a scrap book and looking for snippets of the somedays lovin' girl around me. My debut collection is a mash up of everything I'm loving, deep textural feather plumages, an obsession with vintage lace and a slight respectful nod to Slim Arrons who has the innate ability to capture divine private moments and then make them frozen in time…
"
-
Jaye Leigo
,
Designer
If there is one label to base your wardrobe around this Summer it's
Somedays Lovin'
.
The campaign shoot for the new Spring/Summer 2010/2011 Collection is beyond breathtaking.
The earthy-hippy-free-spirit vibe is evoked strongly throughout..
and almost makes me want to ditch all my jobs and live on a secluded beach somewhere for the Summer...
..if I didn't love my work so much that is!
Somedays Lovin' is available in various stockists throughout Australia (see the
site
for locations)
and is soon going to be available on the
MARKET HQ Online Store
(launching next week- 6th OCT!)
Below is a behind the scenes / mood video too...it's actually so beautiful.
The music featured is by an emerging band from Stockholm,
Wild At Heart
...
they are freaking awesome.