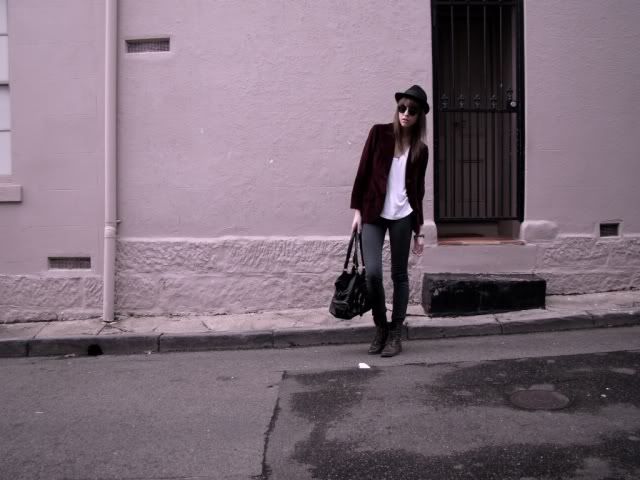 Blazer - Vintage, Glebe Markets, Sydney
Summer Tee - American Apparel
Boots - Betts (Gifted)
Hat and Sunnies - Sportsgirl
Jeans - Bardot
Bag - Witchery
The heat is really starting to hit over here in Sydney and I am more than happy about it.
Not going to be wearing outfits like this for much longer that's for sure.
Sorry for the lack of updates lovers things have been crazy busy across the board.
Have a bittersweet sporadic trip back home to Adelaide coming up.
Cannot WAIT to see my family and friends.
And also to have 3 days off work in a row...shock horrorrrrrrr.
Finally some time to completely chill out and relax. Yesssssss.
Happy Monday all :)
LOVE
XXXXX