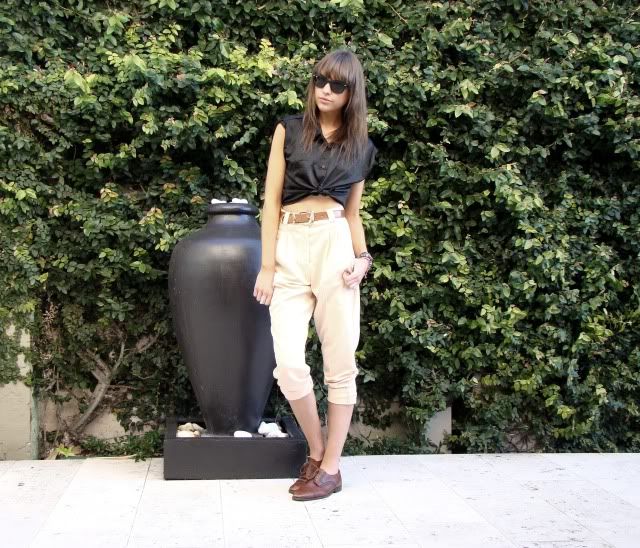 Shirt - Staple
Belt - Vintage
Shoes - Mens Vintage
Sunnies - Ray Bans
Okay so I am still a week or so early..
..but the spring vibes these peach pleated pants send out could not be ignored.
The sun has been out (despite the revolting wind) here in Sydney
and so naturally these pants wanted to come out and play too.
Luuuuurv them.
Hope you have all been enojying your week.
Sooo ready for the weekend.!