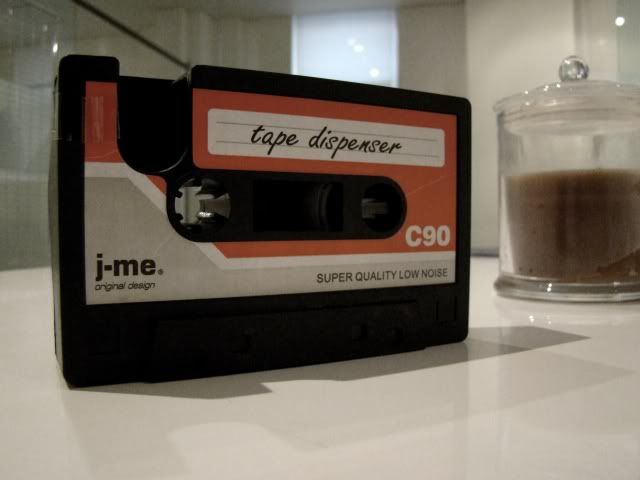 Silk Top – Staple
Faux Leather Shorts – Staple
Mesh Bra –
American Apparel

Bamboo Tights –
American Apparel

Sunnies –
American Apparel
Beanie – Topshop
Necklace – Made by myself from market bits and bobs
Bag – Witchery
Boots – Vintage Docs off Ebay

Well HELLO stranger!
Sorry it's been a few days lovers...
So here is a quick outfit post from today...
..plus the coolest sticky tape dispenser to exist in the world...ever.
Had my first week interning at Minkpink this week
and it has been just AMAZING so far.
Have already been a part of some super fun and exciting projects
but must keep my lips sealed for now.
Also did some Lookbook modelling work for an emerging Australian jeans label
Will post the "behind the scenes" video for you asap..
The jeans are very froth worthy indeed.
Can't wait to see the jeans hit the stores!
Hope you all have amazual things planned for your weekends!
Mine is looking pretty perfect so far...besides the working and no-sleep ins part.
I am getting pretty good at working through hangovers to say the least. Ha.
LOVE
XXXXX