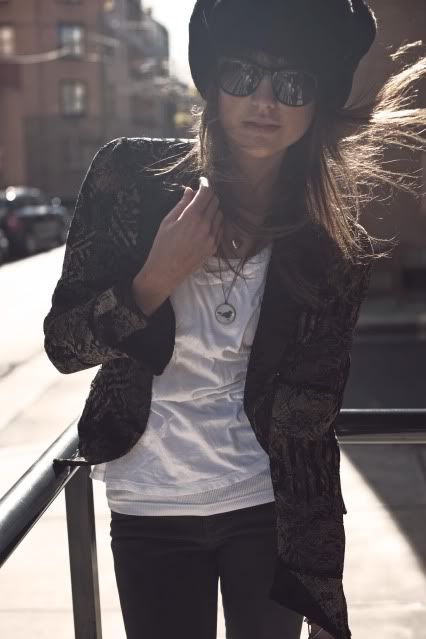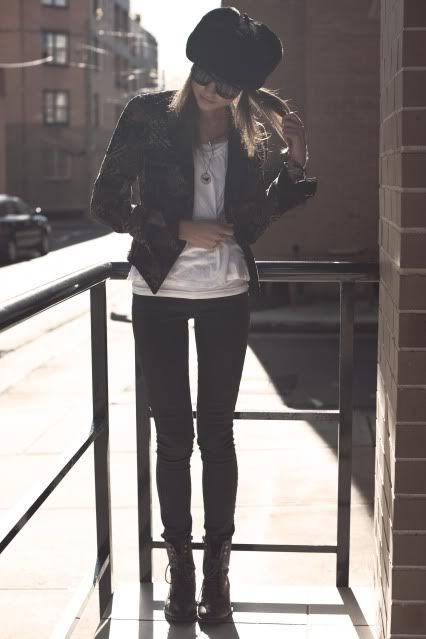 Russian Hat - From Europe
Jeans - Bardot
Sunnies - American Apparel
Blazer - Vintage
Summer Shirt - American Apparel
Necklaces - Gifts and Vintage
Boots - Betts Combat Boot
So very in loverrrrs-land with my Russian hat.
He comes out to play every now and then in Winter.
Feels like a giant blanket for my head....super fun.
Also IN LOVE with this Vintage detailed blazer...
Such a great find. The sleeves are especially brilliant.
As is the leather tie-up on the lower back. Loves.
Zanita took these shots of me on my last day of interning with
Stylestalker
a few weeks back....she is such a whiz with the camera!
Get amongst it! Some FAB pieces. I want it all. As always.
Friday tomorrow - waHOOOOO
LOVE