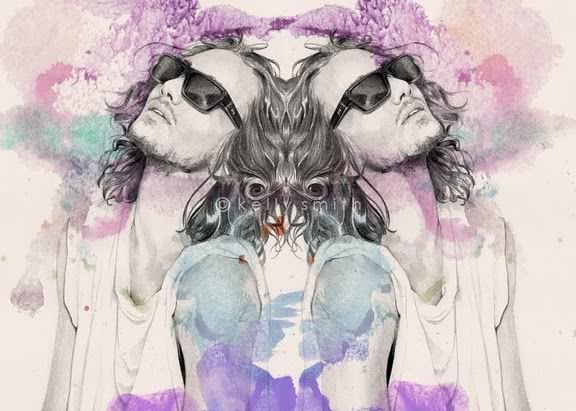 My favourite artist
Kelly Smith
has done it..again!

Kelly has recently been working on some illustrations for the launch of the
ROC Eyewear Spring Summer Lookbook
And what an amazual job she has done indeed!
I can't wait to see the entire series.
On a personal note..this excites me even more so as the male model used
in this campaign, Jake Gordon (Chic), is a very good friend of mine.

So was naturally VERY excited to know Kelly was going to be drawing him!
Looking fiiiiiine Jakey Gee :)
Also to feature in the campaign are female models Victoria Lee and Lauren Esther.
Kelly - you are amazing!
Happy Monday all

Thanks 1,000,000 for all the love you guys gave me in the last two posts.
I am without words - thank you again and again :)