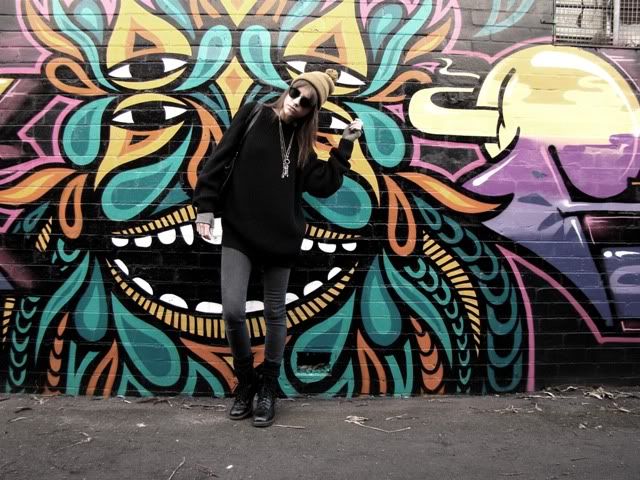 Wool Jumper - Thrifted/Op Shopped
(don't worry
Jake
, am returning promise!)
In this weather...rugging up really is the objective to every outfit.
I am talking fingerless gloves, quadruple layering,
beanies, two pairs of socks, scarfs...etc etc.
It has been SO cold recently and honestly..
..freaking out as to how MUCH colder it can get as we move deep into Winter.
BRRRRR indeeeeed.
Usual antics for me this weekend...sadly work is always involved.
Went out last night - highlight def being the Frat-Themed party, it was crazy in there!
Out dinner tonight...
and the height of madness to occur come Sunday night.
Get festive people - it's the long weekend!
Happy Birthday Queen Bee!
Have a good weekend guys!