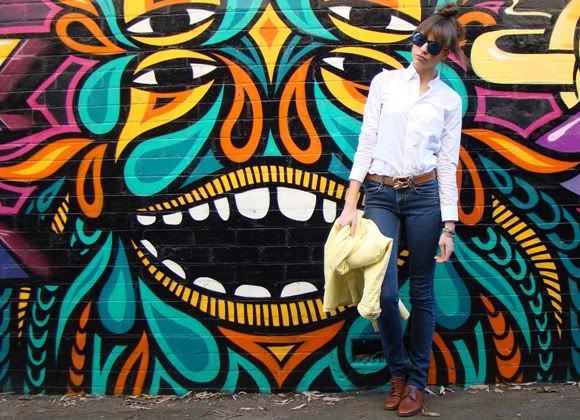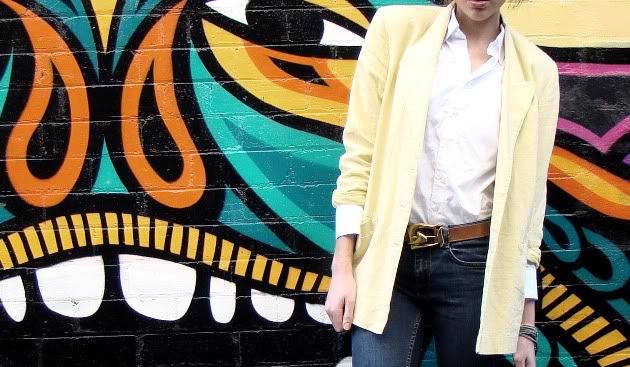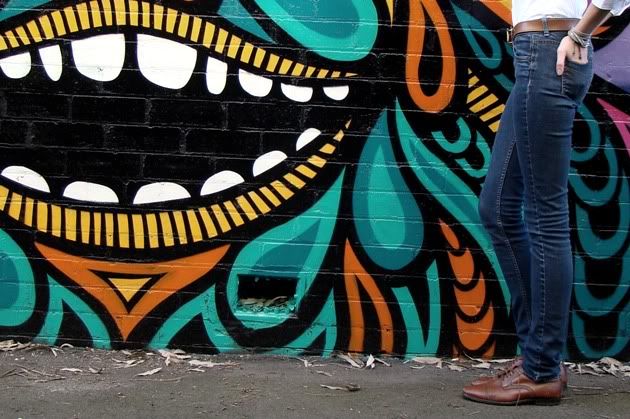 White Italian Shirt -
American Apparel
Blazer - Vintage, Thrifted
Jeans - Topshop
Belt - Vintage, Thrifted
Shoes - Mens Vintage, Thrifted
Sunnies -
American Apparel Vintage
Sometimes nothing beats the touch of sophistication a
crisp white shirt
represents.
Pair it with some
vintage tan accessories, and dark denim
...you're all set.
Also love to bring out this
creamy lemon sorbet vintage blazer
every now and then.
I know this gem is going to get a work out over summer.
It's allllll about the pastels baby!
Have a little something in the works today..
...more to share soon, promise :)