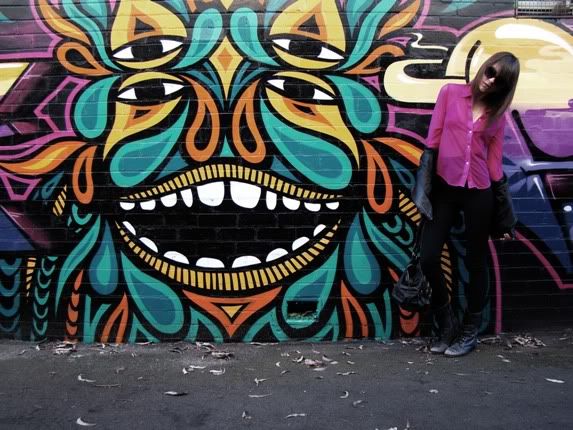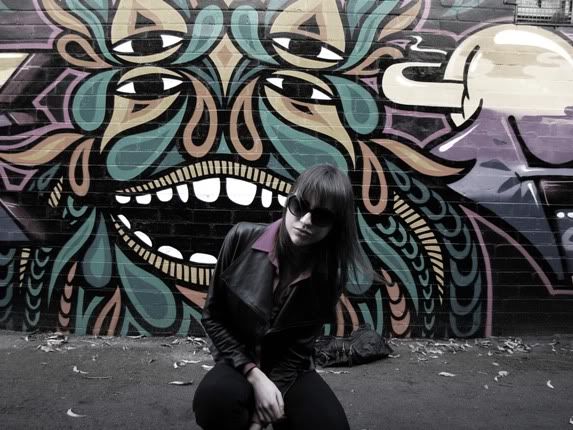 Mesh Shirt
- American Apparel

Riding Pant
- American Apparel
Mesh Bra
- American Apparel
Leather Jacket -
Stylestalker

LoveHeart Sunnies - Cotton On
Combat Boots - Topshop
Bag - Witchery

I finally rocked out my bright pink AA mesh shirt yesterday.
It's been staring at me for months now....I think it's totally a bit of fun.
The wall I have been taking photos in-front of inspired me to inject some serious colour.
Wore my matching pink mesh bra underneath too...think pink much?
Warning : prepare to have some second looks whilst wearing this baby.
Whether those looks are for the right or wrong reason....
..who cares. Why NOT I say!
It is actually SO ridiculously cold today.
The blue sky is a scam I swear.
Hope you are all having great weeks so far!