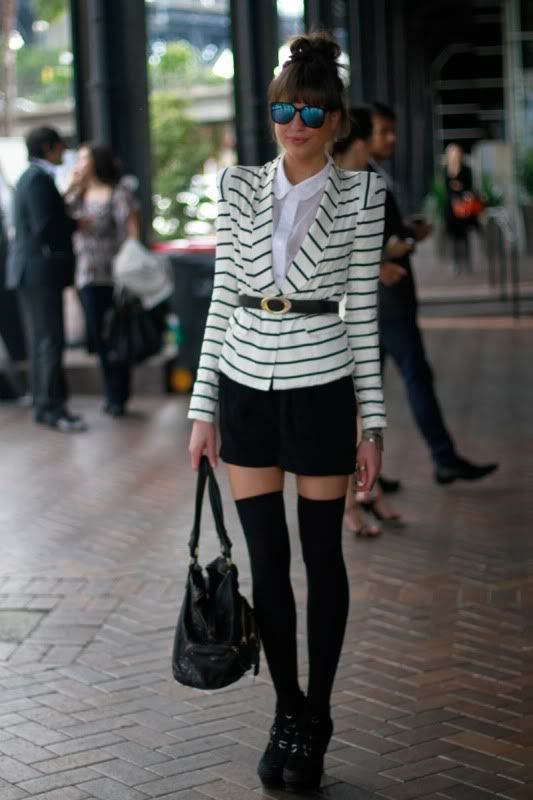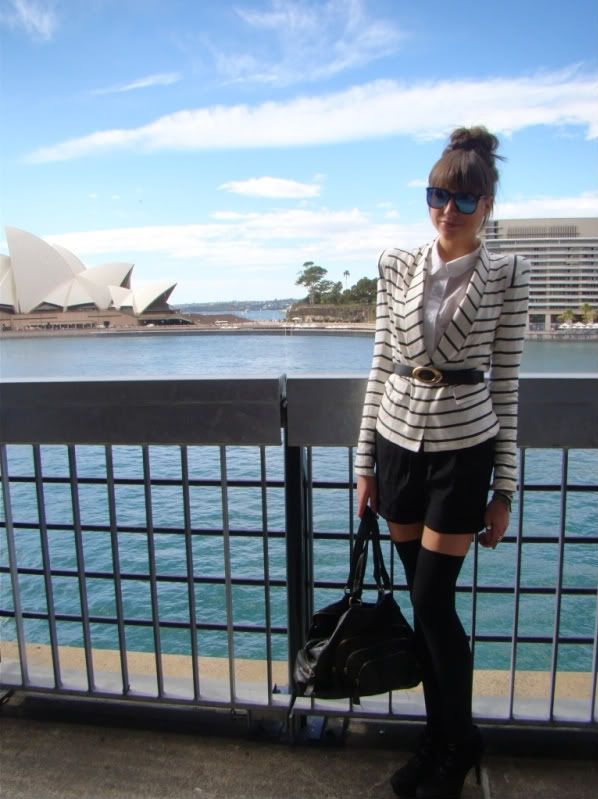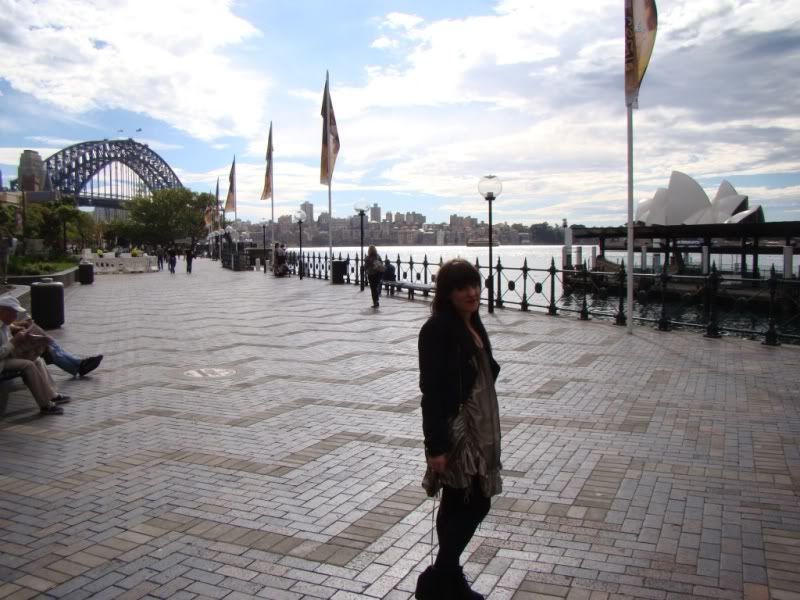 Blazer -
Stylestalker
(not released yet, plenty of time to save up!)
Shirt -
American Apparel

Sunnies -
American Apparel

Sock -
American Apparel
Shorts - Sportsgirl
Shoes - Topshop
Rings - All over
Bag - Witchery
Belt - Vintage
Olivia - fellow Stylestalker intern, in a Sass and Bide Dress and Shoes from Ebay.
Firstly.....
WOW.

So much going on at the moment, left, right and centre.
My internet is SO slow too...so posting takes literally hours. (fml).
So there were more photos to share here but they just wouldn't all load. UGH.
Have backed up outfit posts to share too so might do one big one next week.
.RAFW.
The vibe in Sydney this week is indescribable...fashion is in the air alright.
Today down by the water
I spoke brief words with Christine Centenera...
...Oh em gee...I know. Sadly was rejected a photograph with her, but hey, a girl can only try!
Still love her. Obviously. UGH. Amazing. She was so little and gorgeous too.
Went and saw the Alice McCall show today...just GORGEOUS.
Beautiful colours...flowy fabrics..parisian prints...hit models..
..and a runway which could literally be cut up and sewn into dresses to match the collection.
Some big models in the show were Rachel Rusk, Tallulah Morton, Bambi and Avirl Alexander (who also opened).
I was also very flattered and lucky to be style-snapped up before and after the show.

Two have already been posted here;
Raised by Wolves
and
Dropstich
.

There are more to come though!
In particular SO gushed when we were approached and snapped by Vogue UK...very exciting.
Also I can now confirm Mark the Cobra Snake IS in town...
...as he was registering half a meter in front of me.
Well that's all I have to share for now...
...need some sleep for more to come tomorrow.
Will try to take some more photos - I did a terrible job today! Sorrrry.
.love.
XXXXXX