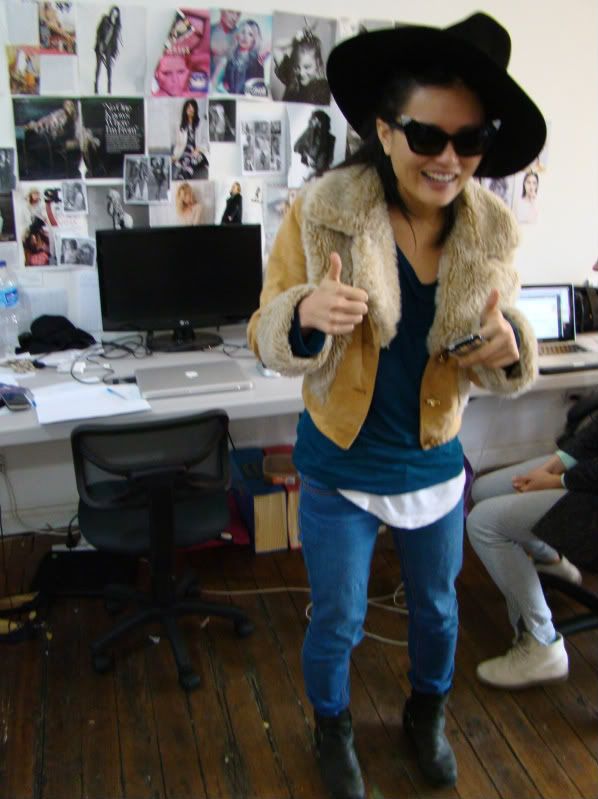 photos - my own
Thought I would share some office fun with you all...
...we can't be serious ALL the time now can we?
You can spot little (well, tall) old
Zanita
there in the background too.
Getting very excited we have a couple of shoots coming up!
Always love to sit back and watch the magic ooze out.
Will try to take more pics to share this time :)
Almost weekend - yeeeow!
XXXXXX

-ps-
Formspring me! I dare you

http://www.formspring.me/lovemoreblog