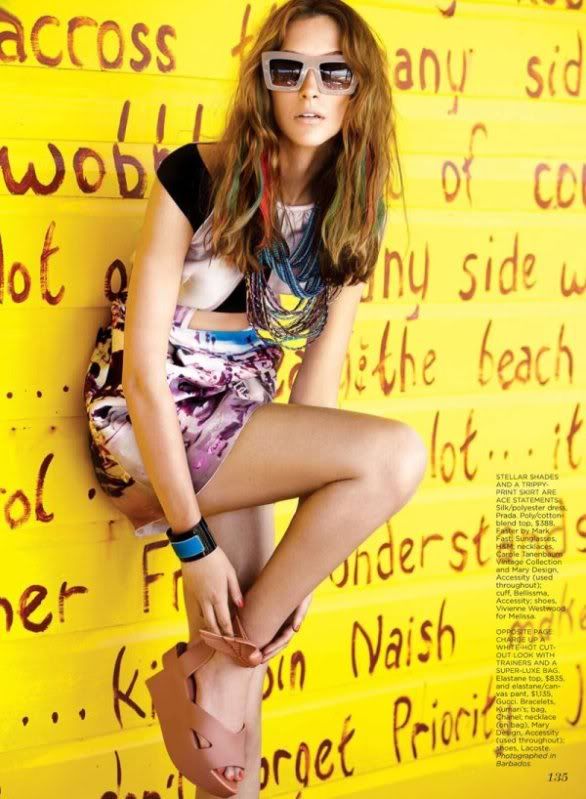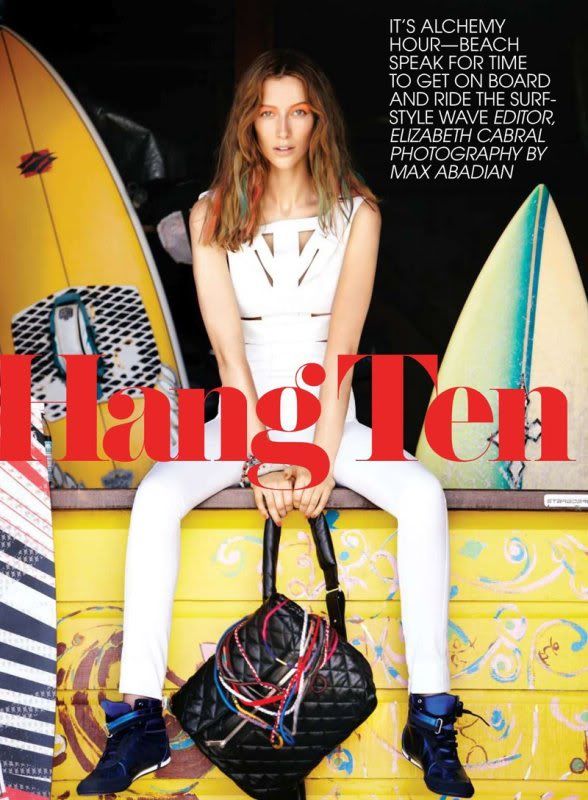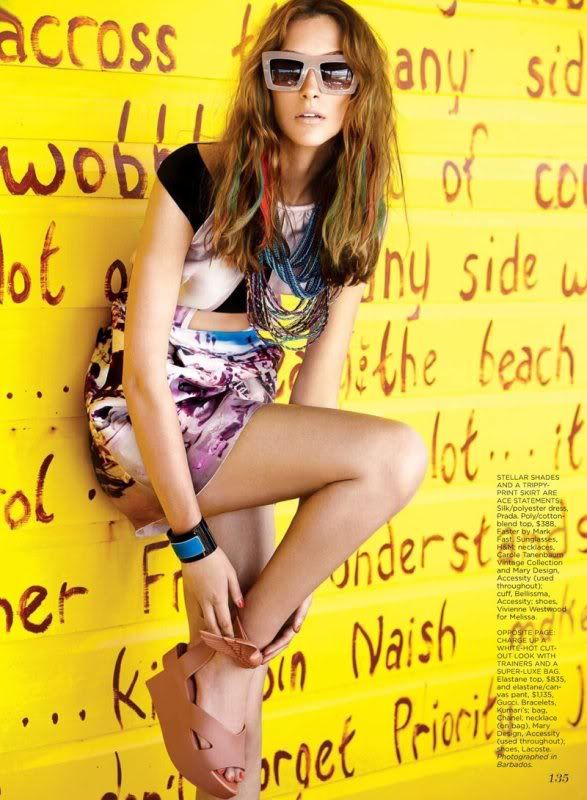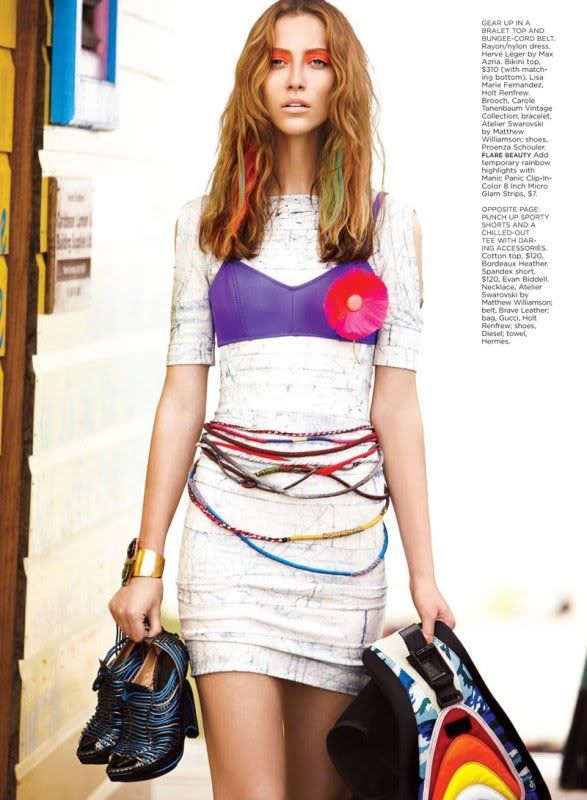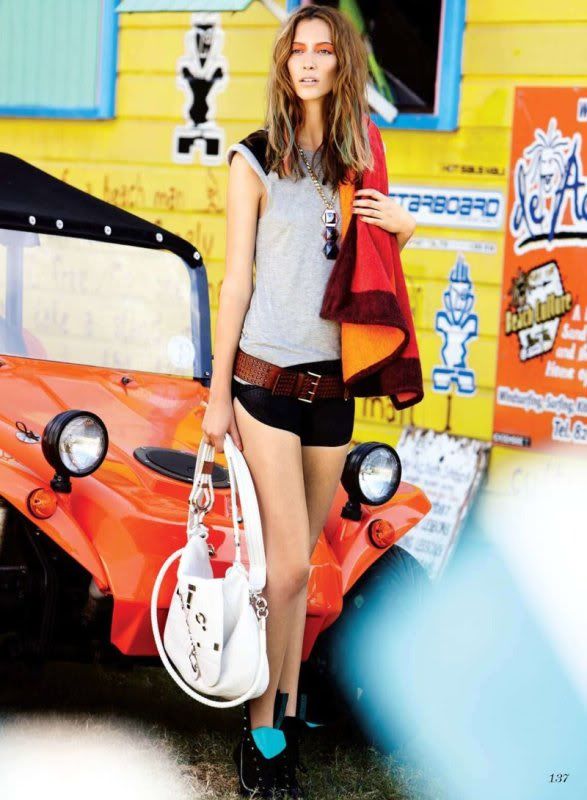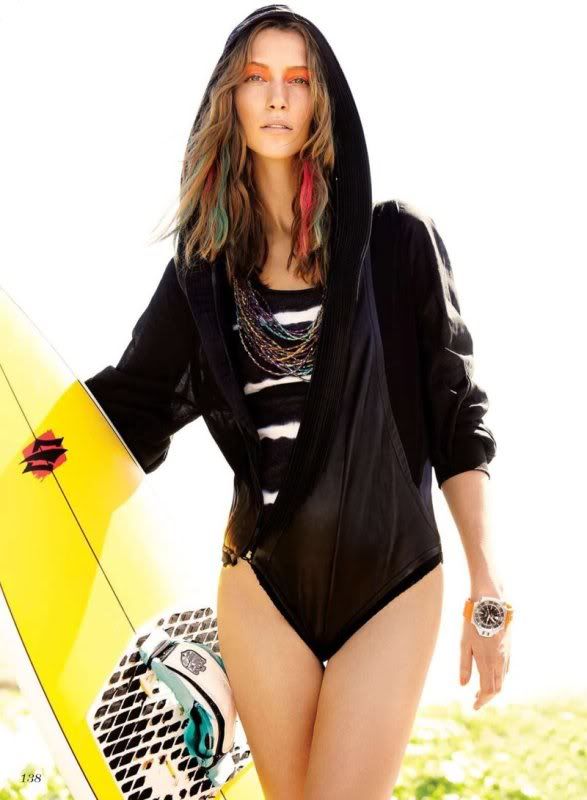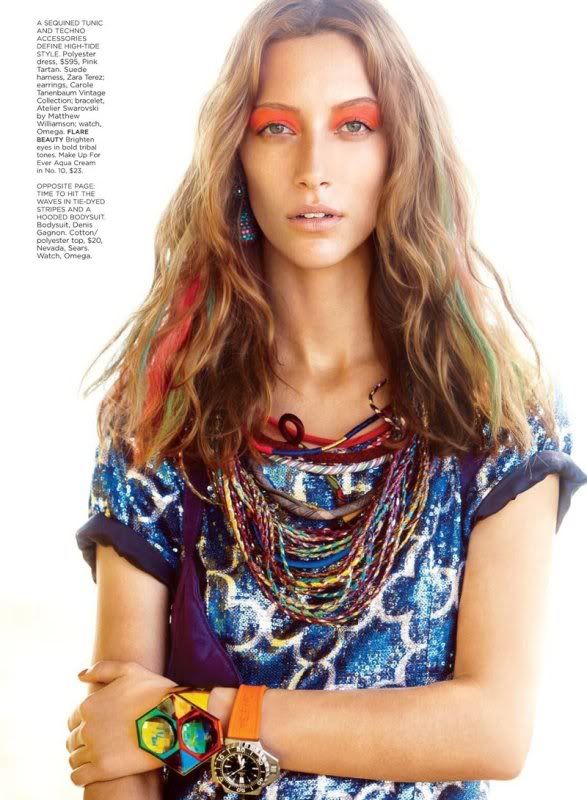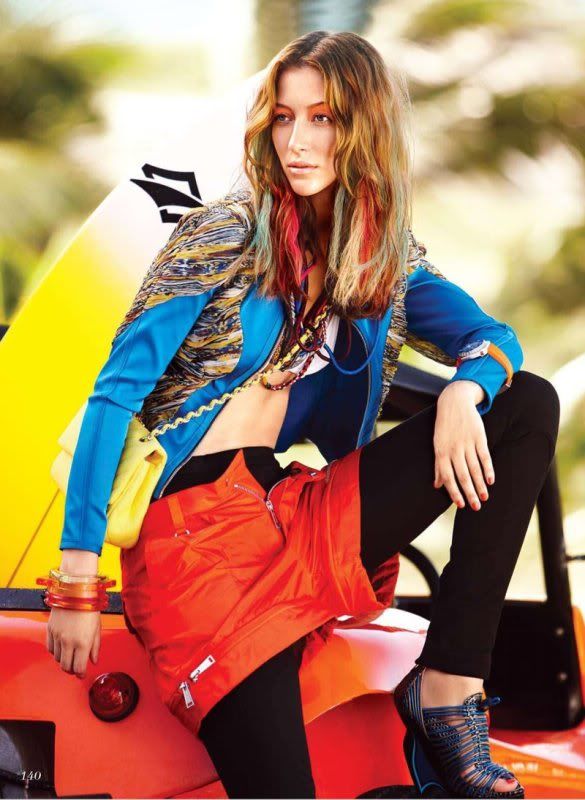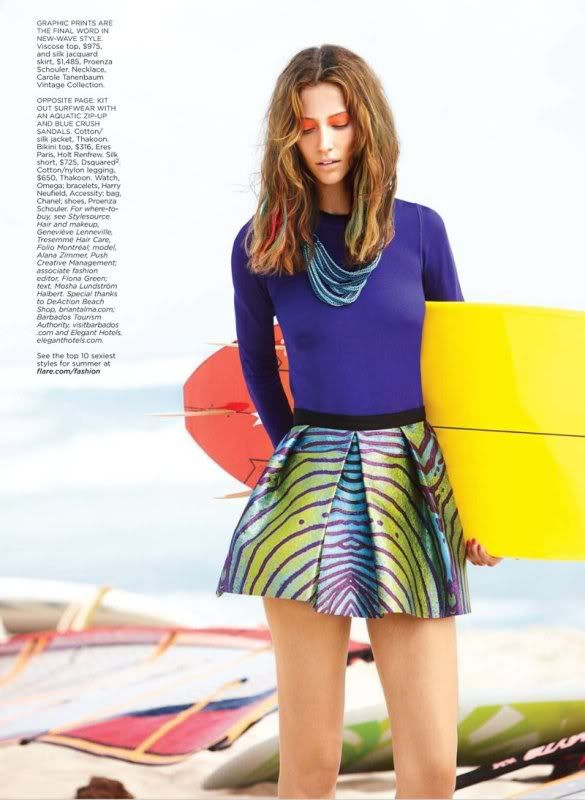 Alana Zimmer by Max Abadian for Flare June 2010
Source - Fashion Gone Rogue
I have never really had a soft spot for Alana Zimmer..
In this ediorial shot by Max Abadian she is totally GLOWING.
The colours are amazing..would love to know who the make-up artist was.
As for the styling - actually INCREDIBLE.
For an aspiring stylist....this work really inspires me to push myself.
The colours, shapes and fabrics..I die.
Also the summer craving is at an all time high right now thanks to seeing this...
..especially with the thunder and rain here in Sydney right now! Boo.
Lying in bed as I post this...got a lovely suprise at 4am...
...let's just say I was very unwell.
Don't think I will be moving for sometime.
Just in time for the weekend too = fuck you body.
Hope you all have great weekends ahead!