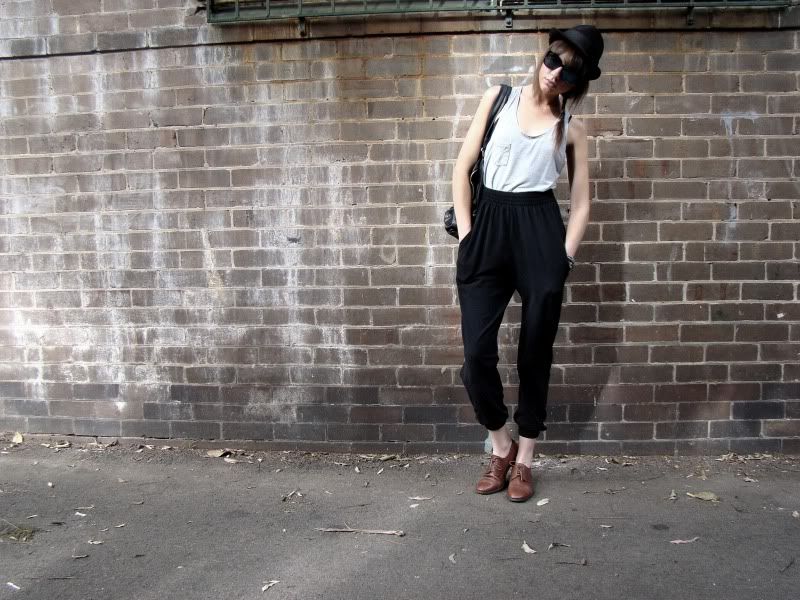 Jumper Pants -
American Apparel

Grey Racer Back Tank - Stylestalker
Hat - Sportsgirl
Bag - Witchery
Shoes - Thrifted/Op-Shopped Mens
Sunnies - American Apparel

A quick outfit post from yesterday.
Totally LOVING these pants right now.
They are seriously the most comfy things ever.

Also love the fact they have pockets...super handy.
They come in a few other colours too - UGH I want them allllll.
Another busy busy day for me today!
Quite enjoying the non-stop lifestyle I am leading atm...
..it's really refreshing.

Thinking of doing some behind-the-scenes posts for you all from my internship!
Stay tuned.....
XXXXXX