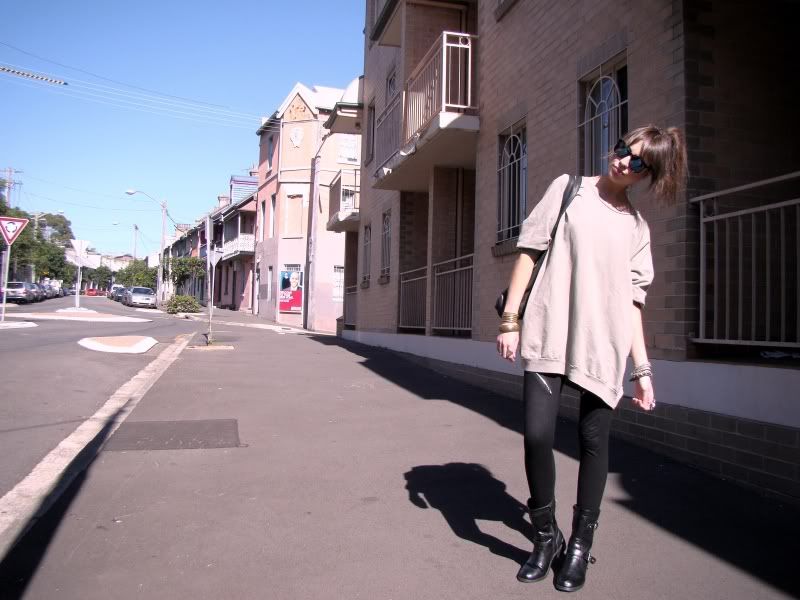 Boots - Betts
Bag - Witchery
Wore this outfit yesterday to intern and then work.
How freakishly comfy am I dressing these days?
This AA jumper is heaven. Could easily wear it every day.
And also can't get enough of my Stylestalker Zipper Leggings...
..I have just been throwing them on with everything..
and I am not usually a 'leggings' person! Yayyy.
Fun times ahead for the weekend...all starts tonight.
Sadly the work does not...so I will just have to tough it.
Also from your feedback you guys are def keen for a
'behind the scenes post; re: Stylestalker.
I am going to snap the hell out of the next lookbook shoot in a couple of weeks
-PS-
Shoutout to my bestie Sophia who just scored herself a hard earned intership at ABC!
She is going to rock the house!
Love you cream puffs!!!! So proud :)