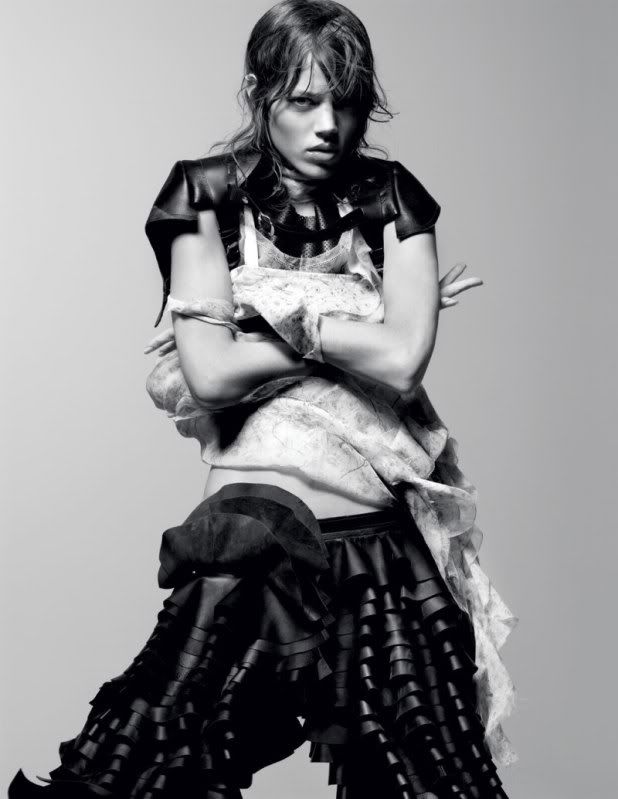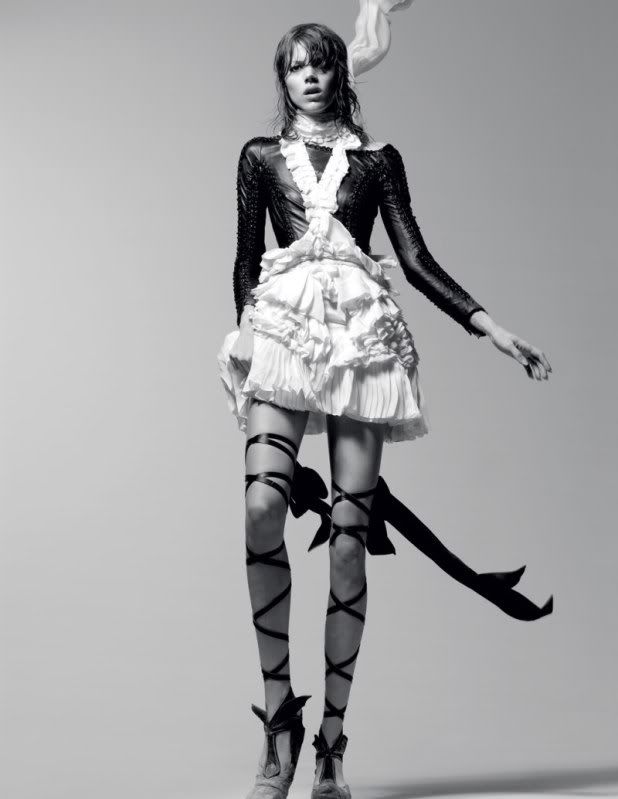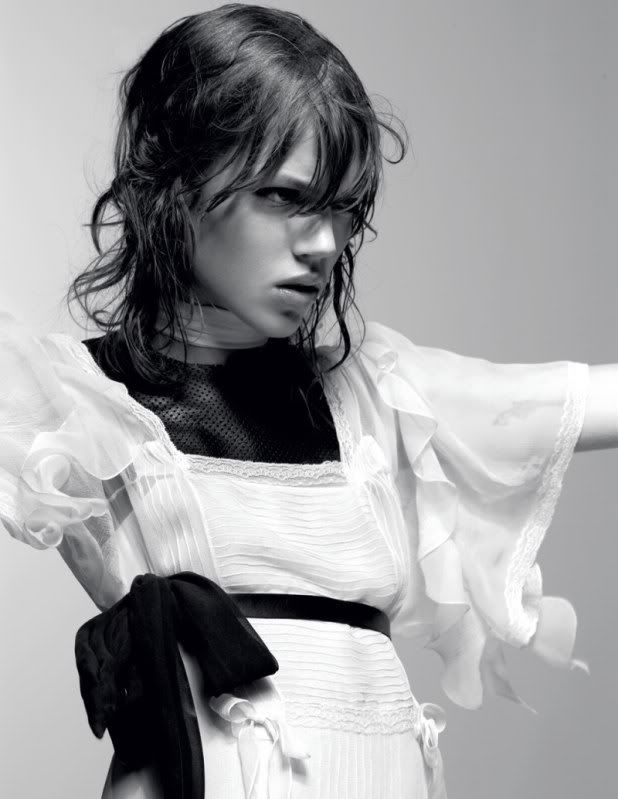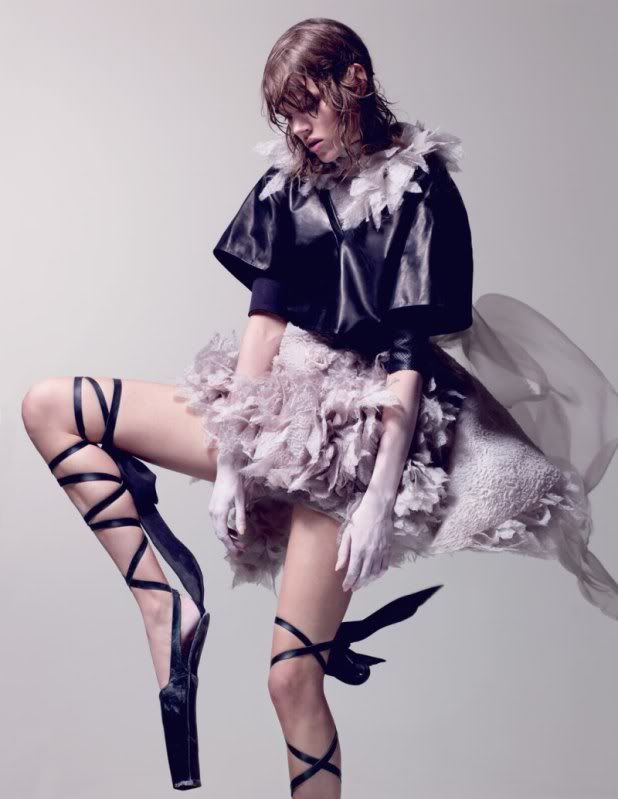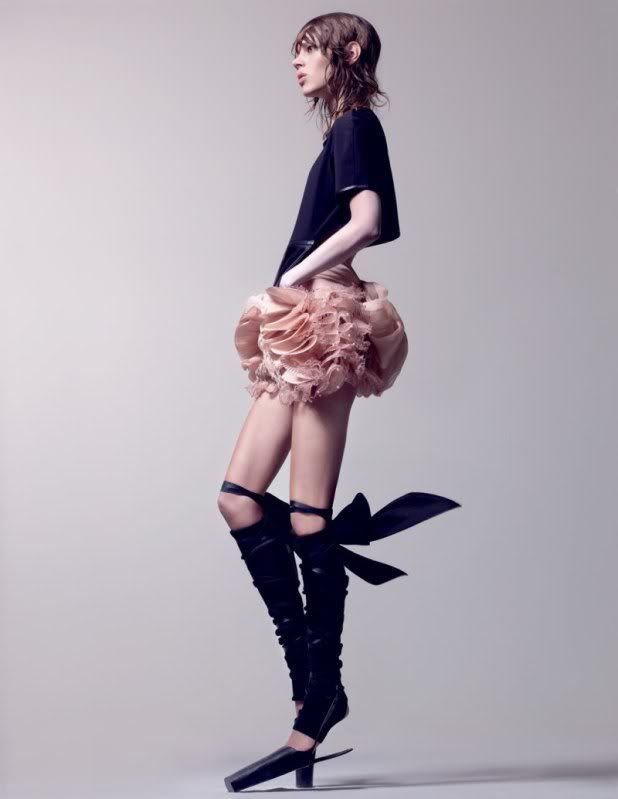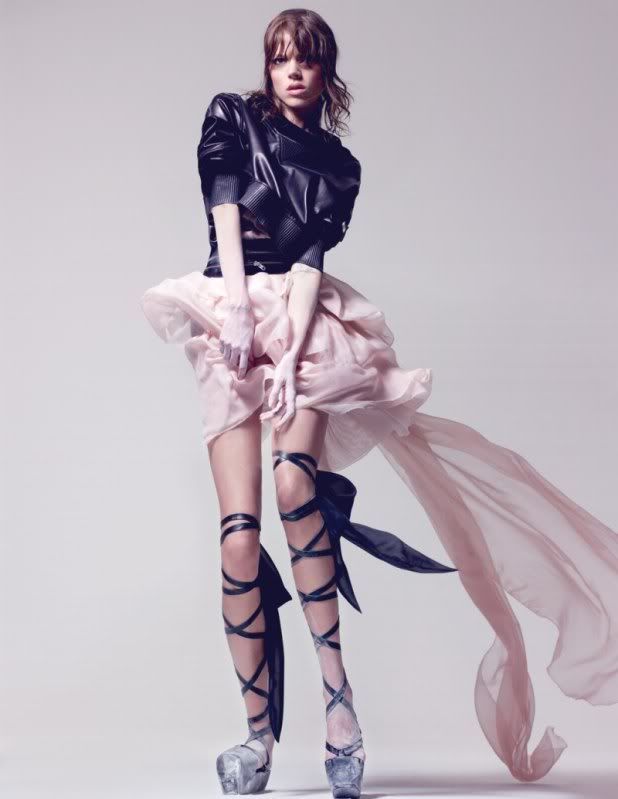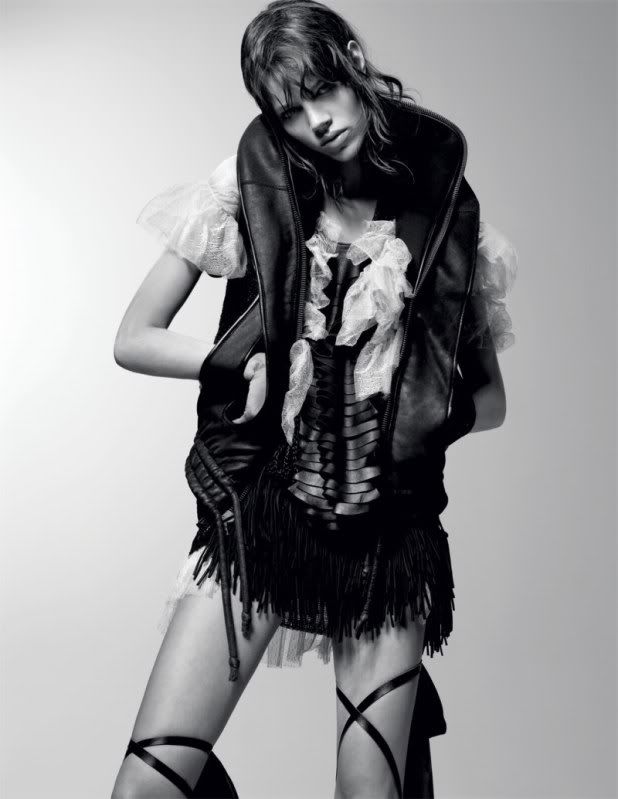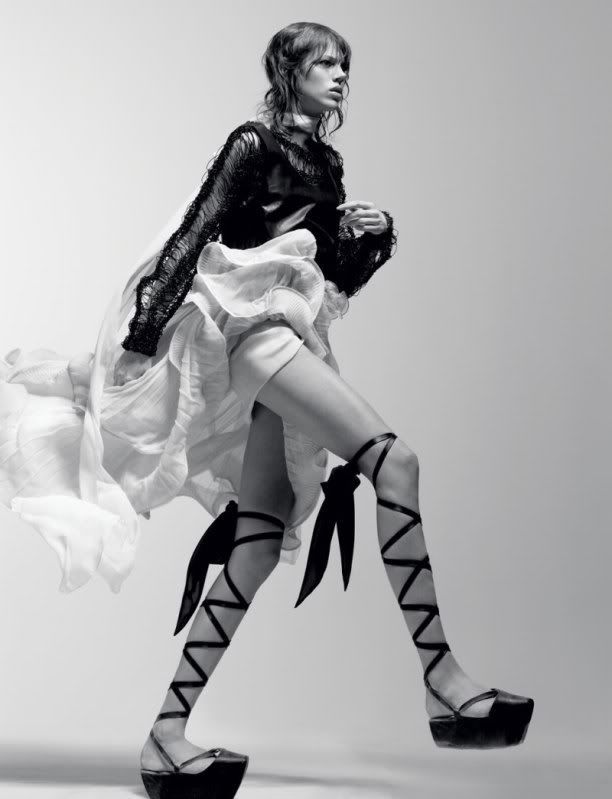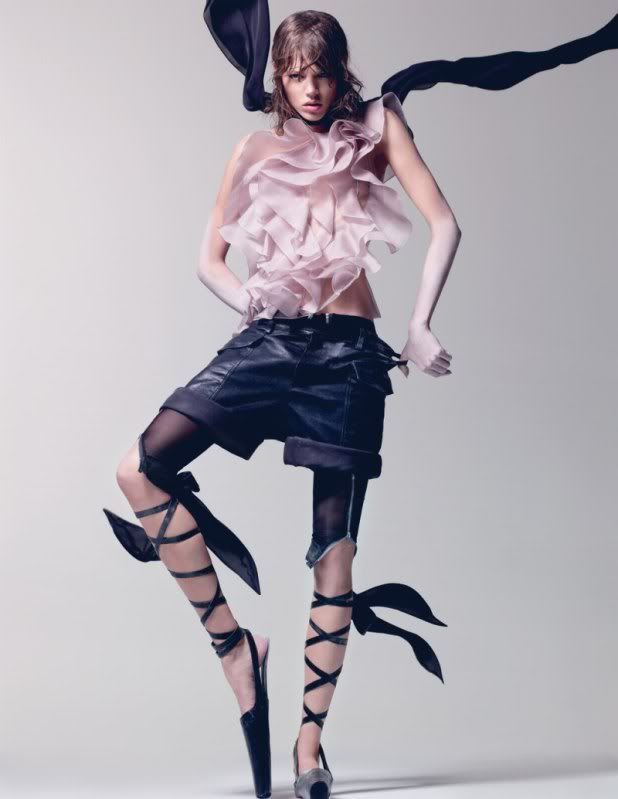 Interview April 2010
Photographer: Craig McDean
Model: Freja Beha Erichsen
Source: TFS
Ohhhhhh Freja.

Why be so beautiful??? Please stop it
(well, please don't).

Loveeee this recent editorial in Interview Magazine.
The textures, colours and shapes; both in Freja's movement and the fabrics, are spectacular.
I love that it still has the femininity of a classic ballerina, but has the modern rough twist to it too. Which Freja portrays much to perfection...
Would love to know who styled it...anyone know?
SO glad I decided to stay in this Sat night..
..to those who know me in life..you know I have been pushing it to the max..
...so it's great to have a night in alone to chill and try to get an early night.
Hope you are all enjoying your weekends!
HAPPY ANZAC DAY
(for tomorrow, obviously)
xxxxxxxx