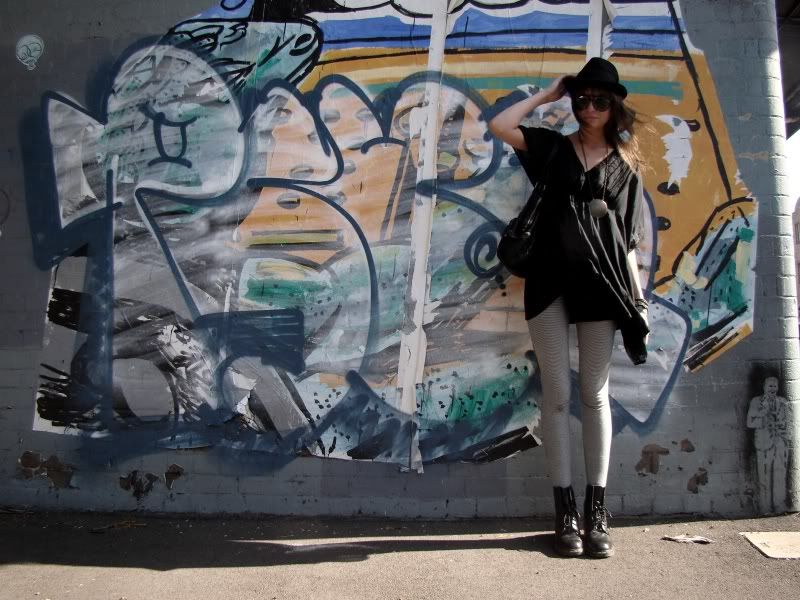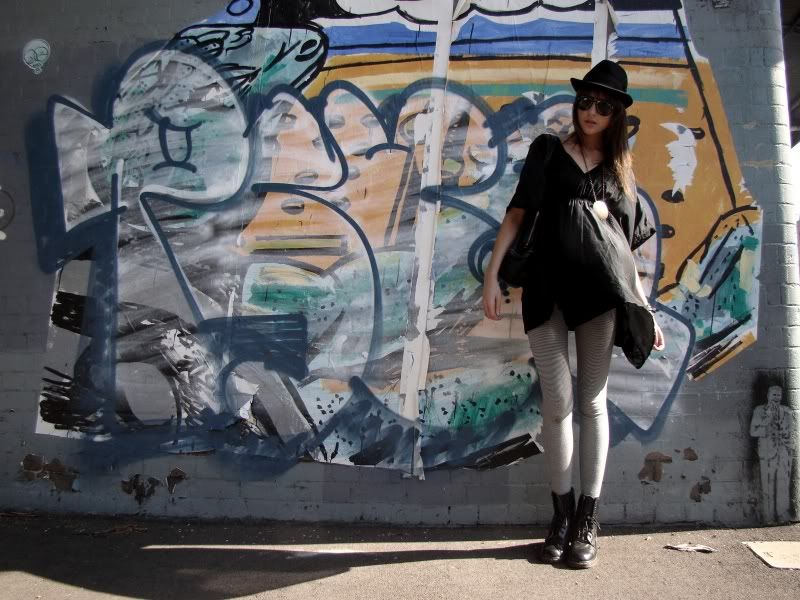 Leggings -
American Apparel Pinstripe
Boots - Doc Martens, ebayHat - SportsgirlNecklace - PortmansBag - Witchery
Yet another outfit post babes!
Wore this todayyyy...
..it was actually SO windy when I was trying to take these.

(as you can see - shot 1 is classic..haha WOOSH)
But I did my best...and managed to not get blown away...just.
Really looking forward to the weekend!

Even though I am working pretty much everyday from here on in...
...that's just what you have to do..besides all my work is pretty fun :)
Okay off to bed.
XXXXXXXX