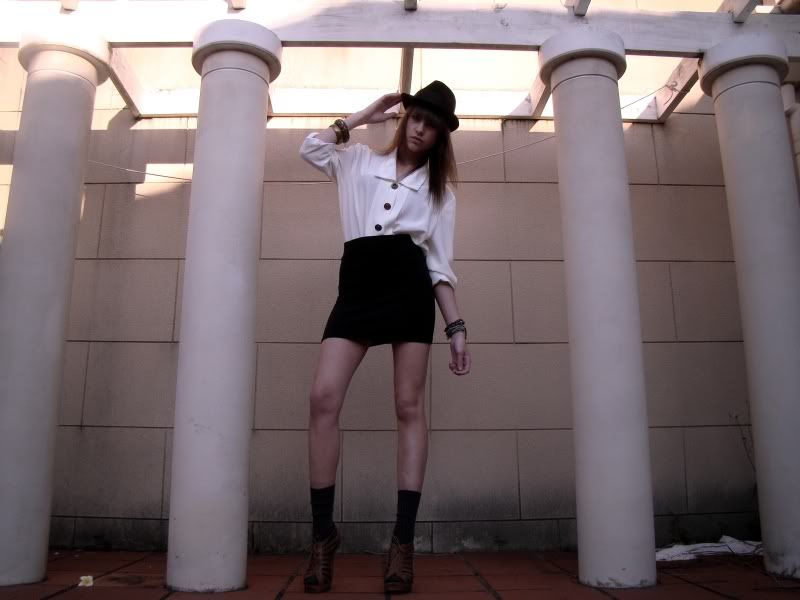 I took these shots about 2 weeks ago and still hadn't posted them!
But I am really into the
socks and heels trend
taking off right now.
So cutesy. And fun. And comfortable. I love wearing socks.
Also this shirt is one of my all time FAV vintage finds..
..you can't see easily here..but the buttons are little coloured jewels..so fun.
OKAY SO.
My David Bowie obsession is really reaching new heights.
It's getting out of control. And I like it.
I always forget to mention...you can follow me also at these hot spots :)