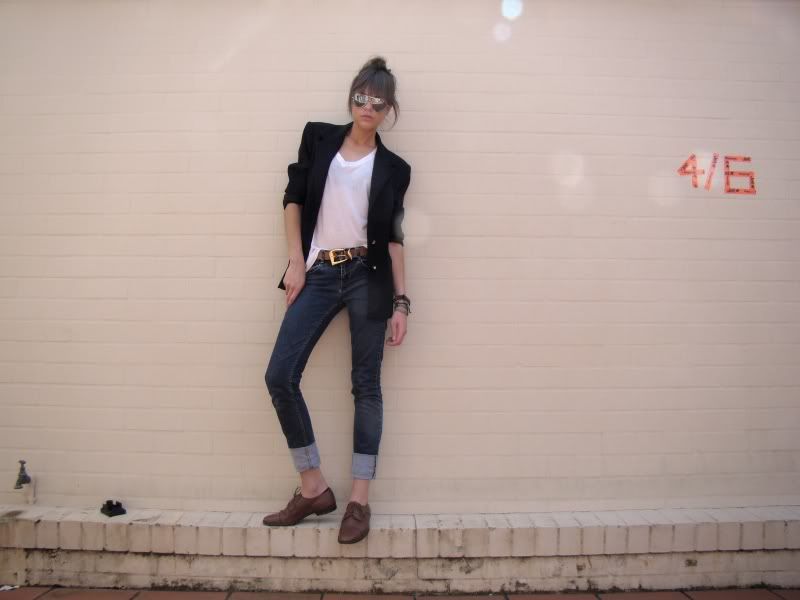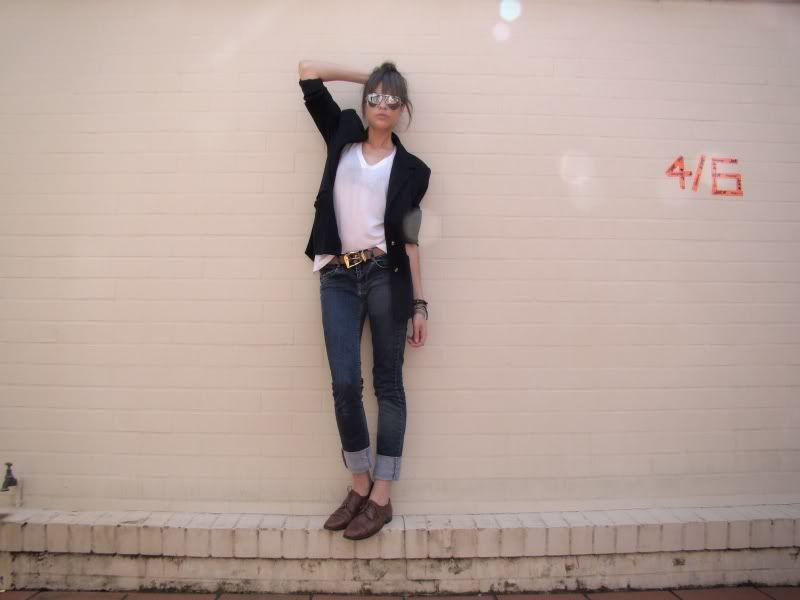 Blazer - Vintage (Trent Nathan)
T-Shirt - Sportsgirl
Belt - Vintage
Jeans - Topshop
Shoes - Vintage
Sunnies - No label cheapies
Loving this look right now.
Anything which mixes
navy, white, gold touches, tan and denim
- just does it for me.
Wearing this today as I sneak around doing random tasks.
Start up at Stylestalker next week and CAN'T WAIT to get in there!
So much to learn...I shall take the form of a sponge and let it all soak in.
Off to enjoy some more sunshine!
Some sushi is without a doubt on the cards too.
As always.