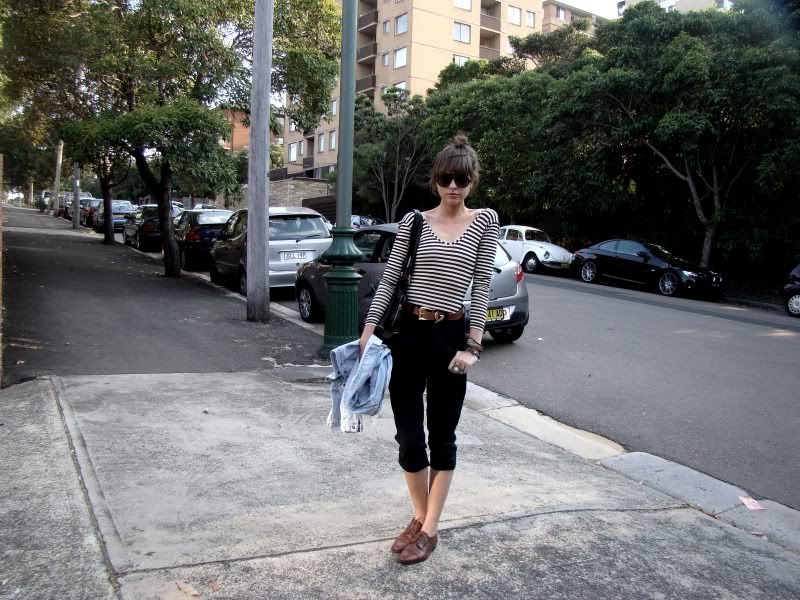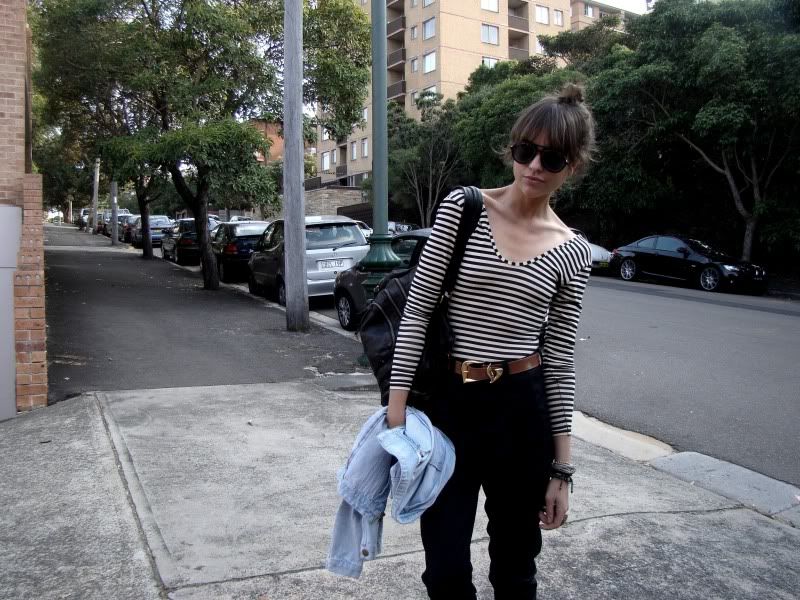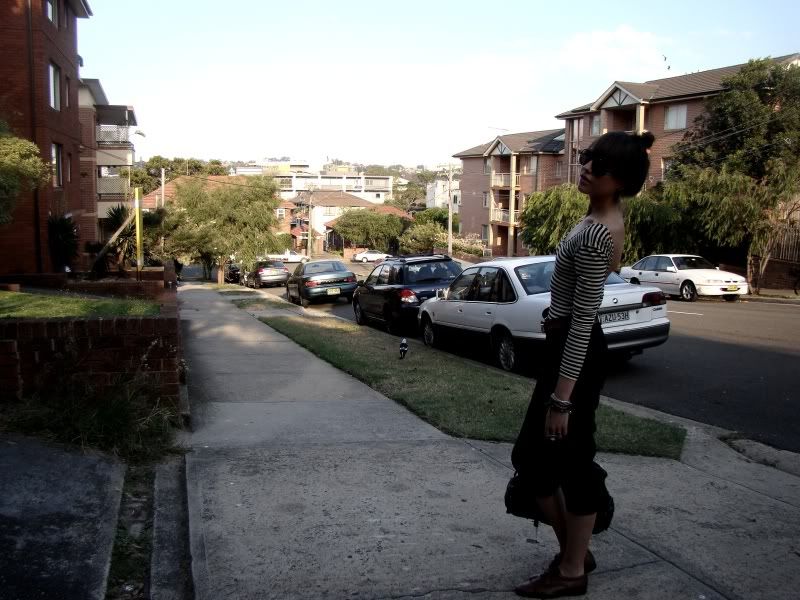 Double U-Neck Long Sleeve Bodysuit -
American Apparel

Unisex Poly-Viscose School Boy Pant -
American Apparel

Shoes - Mens Vintage, Op-Shopped /Thrifted
Belt - Vintage, Op-Shopped/Thrifted
Sunnies - Minty Meets Munt, Crown St Sydney
Bag - Witchery
Denim Jacket - Sooki, Op-Shopped/Thrifted

Took these quick snaps on the way home from work last Friday...
(see, SO behind with outfit posts!)
Love the 'man-style' feel going on here...
..I can't seem to get enough of it these days.
And of course I couldn't resist rolling up the pants too...obsessed I tell you!
Have a sudden quick trip planned back home this week..
..which is great because it means I get to see some loved ones.
Happy Monday babes.
XXXXXXXX