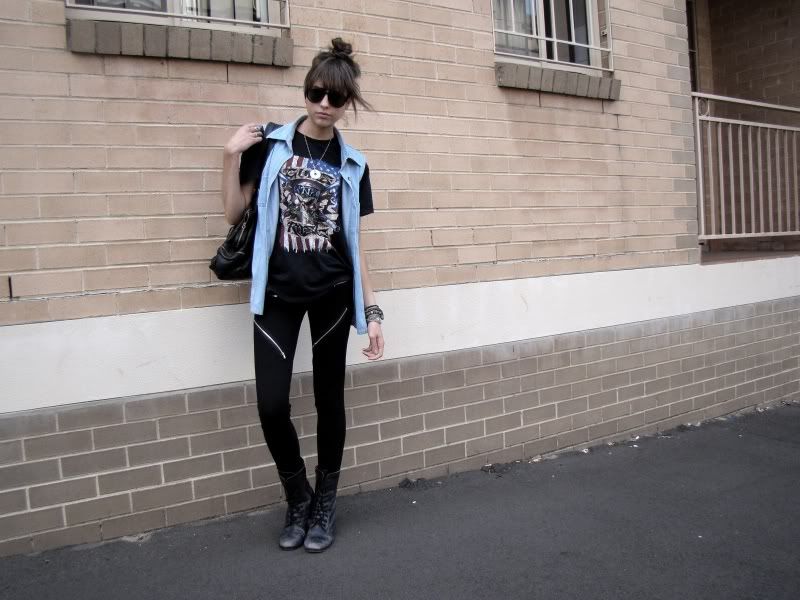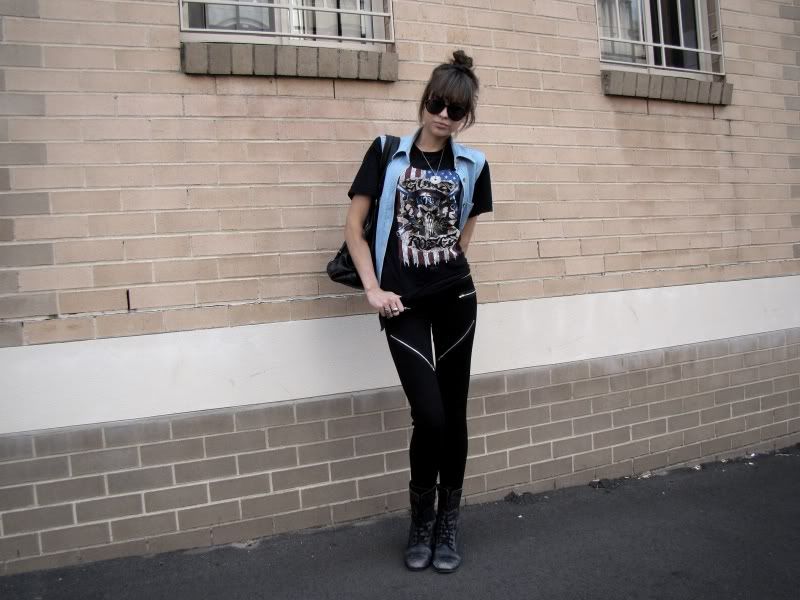 Leggings -
Stylestalker Zipper Leggings
T-Shirt - Vintage Mens Guns and Roses, op-shop/thrifted
Denim Vest - Vintage, op-shoppe/thrifted
Army Style Boots - Topshop
Sunnies - Minty Meets Munt
Bag - Leather, Witchery
Wore this outfit yesterday...
...got these new
Stylestalker leggings
a couple of days ago and couldn't wait to jump into them.
I think they will get a work out in winter for sure...
And any excuse to wear one of my many vintage rock tops is fine with me..
...I could live in them...seriously.
Doesn't get more comfortable than an outfit like this!
Have a great day all!
XXXXX
-ps-
If you say the word leggings enough times it starts to sound SO weird.
I just did my own head in with it..haha.