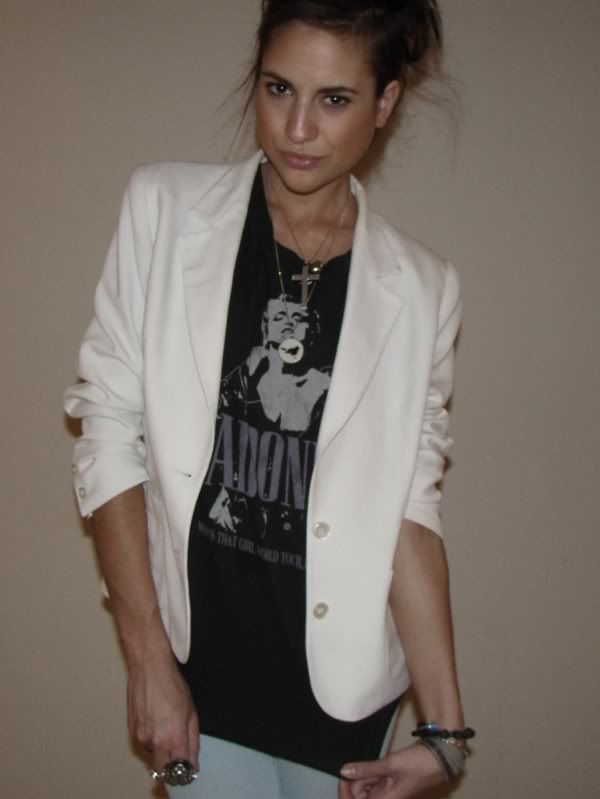 Thigh High Suede Boots - Topshop
Jeans - I Heard They Eat Cigarettes
Blazer - Op Shopped, Fletcher Jones 100 % Wool
Jewellery - A bit of everywhere
Firstly...I did not wear this anywhere..yet.
We are currently in the heatwave from hell and this outfit I shall save for winter.
But I just wanted to play around with my new boots!
Think in winter they will live over all my skinny jeans and tights for sure.
Still have to share some pics with my other new Topshop purchases so stay tuned.
Still contemplating going out tonight...
...currently drinking a Corona as the thought of anything else (other than ice cream) makes me feel ILL.
Just TOO HOT!
(anyone in Adelaide right now will back me up! ha)
To further confirm this
I have a story....
The plastic table we have in our backyard yesterday melted into liquid and set on fire?!
How fucking weird?! My sister had to hose the puddle of plastic down!
It's honestly like the table gave up on life...melted and lit itself on fire.
R.I.P. plastic table.
HAPPY SUNDAY!