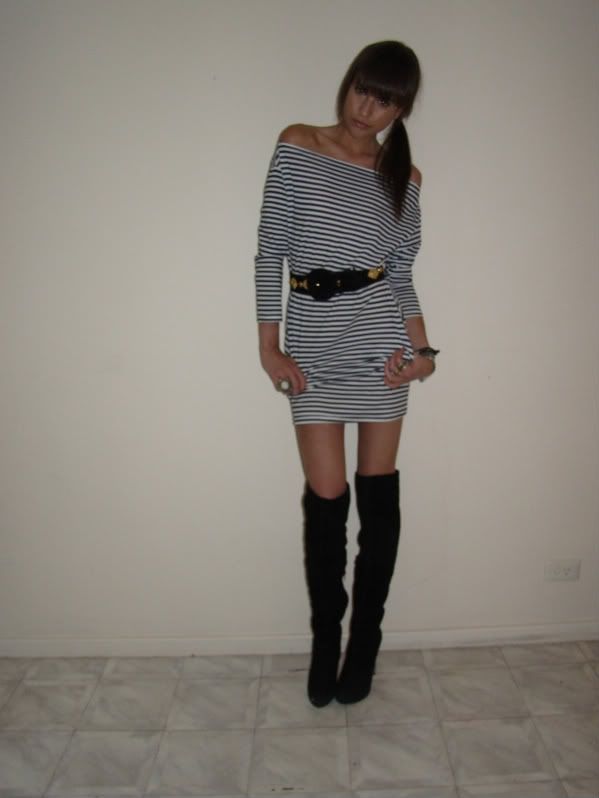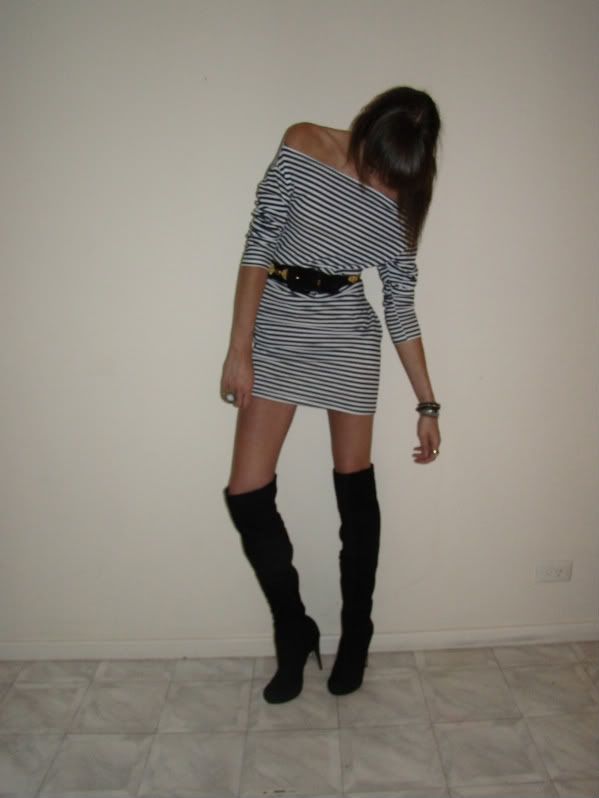 Dress -
American Apparel Stripe Pocket Front Dress

Belt - Suede Vintage YSL
Boots - Suede Topshop Thigh Highs
Rings - Topshop and Diva
Ever seen Madonna wore them in her "Papa Don't Preach" film clip back in the day I have been smitten.
Was sent this amazng AA dress this week and couldn't wait to wear her out.
Wore this last night out to dinner and then a coffee date.
First night of wearing my boots out - WOO. Love them.