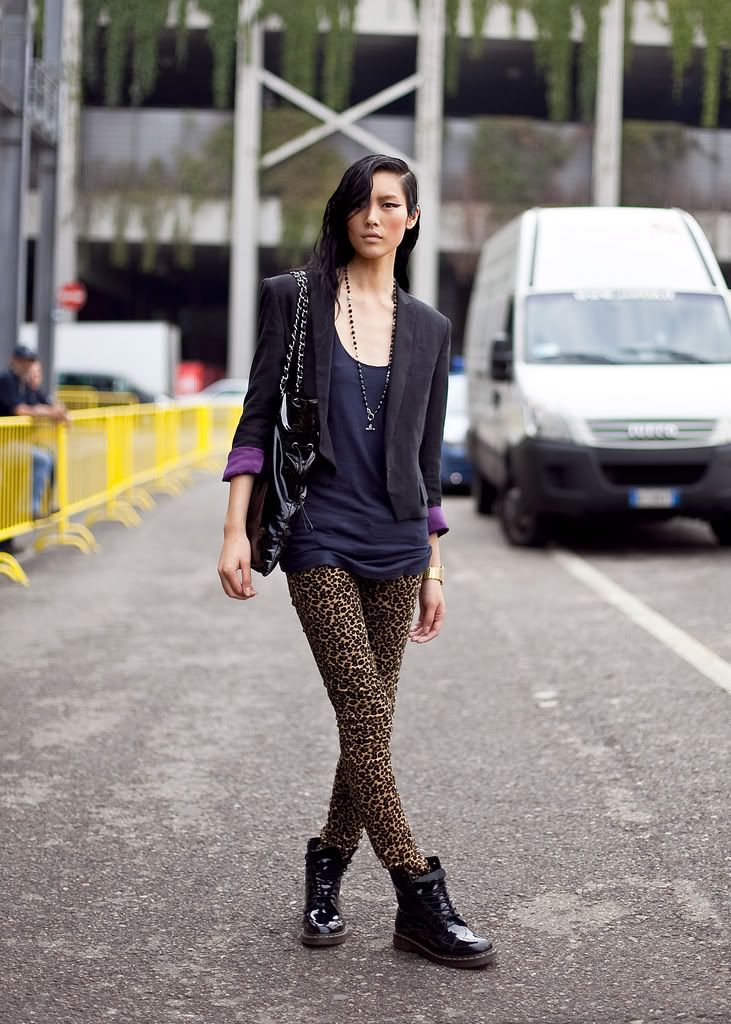 Love love love this look.
So effortless and casual.
The purple cuffs on the jacket just top it right off.
And I obviously don't need to go there RE the pants and boots...ha
I MUST try out this hair-do...
...have seen it sported a fair bit these days..the urge is getting stronger!