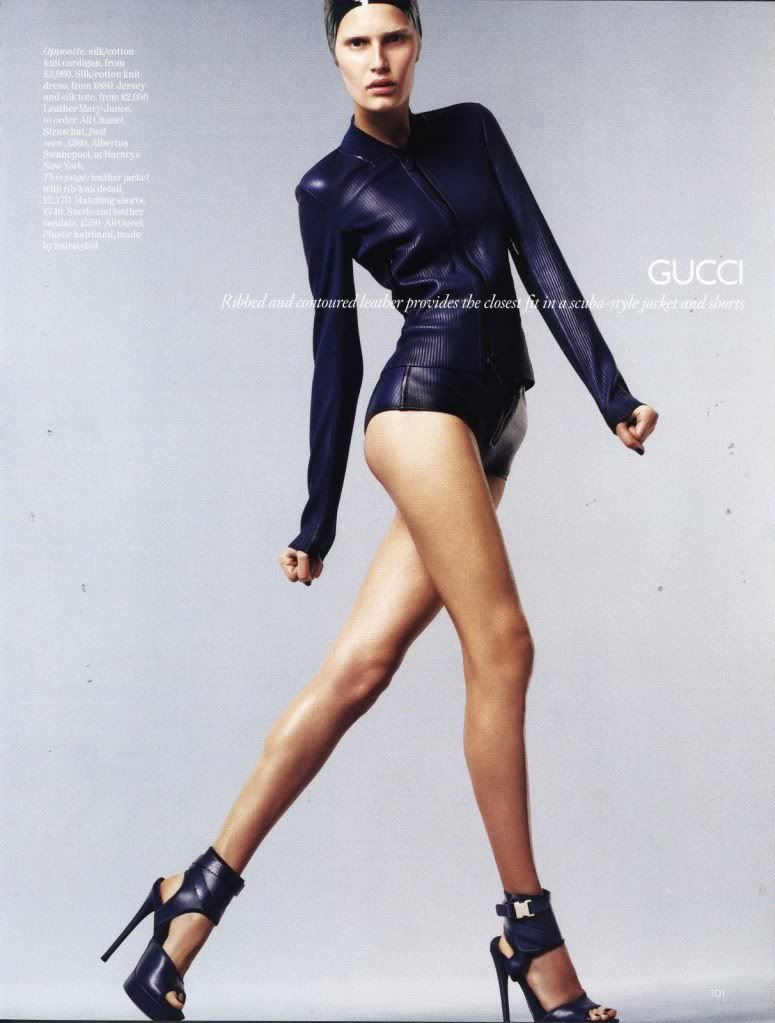 Vogue UK February 2010
Climate Change
Photographer Daniel Jackson
Model Alla Kostromicheva

.Alla.Kosromicheva.
.Stunning.
If only to have this face...sigh.
I think her hair and my hair should talk too...
...maybe could give mine some pointers on how the hell to grow.
Loving this UK Vogue Editorial too...obviously.
Have tomorrow
(tonight, 340am post...again...ugh)
night off work.
This means one thing. Which makes me happy.
I am on a mission to hunt down James Dean...or similar.
Happy Weekend Lovers.
Need some beauty sleep.