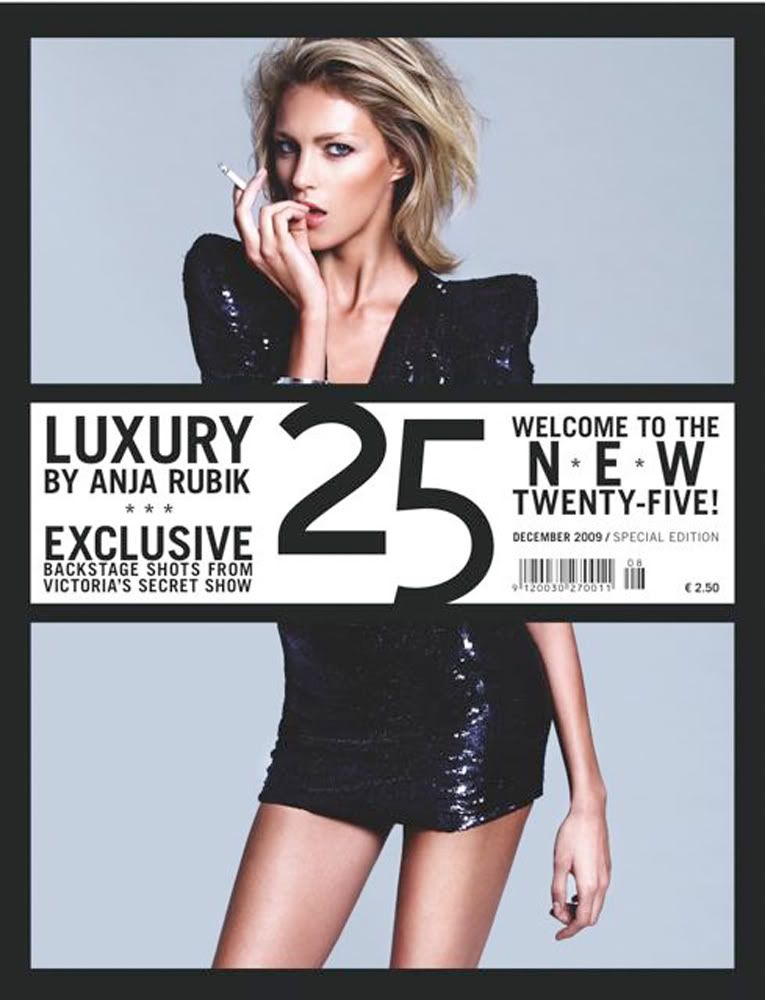 source - tfs
"Described as "an international magazine with an Austrian soul", 25 features some of the industry's premier young talents; the upcoming Spring issue will feature heavy hitters like Juergen Teller, Lachlan Bailey and Victor Demarchelier as well as superstar models, Eniko Mihalik, Sasha Pivovarova, Maryna Linchuk and Abbey Lee Kershaw, just to name a few. With Sasha (Knezevic) as editor in chief and supermodel Anja Rubik as fashion director, 25 already boasts the kind of star power most publications dream of, but at its heart is a fresh and youthful point of view."
Very curious to track this magazine down!
Looks like a winner.
That cover has me sold so far anyway.
And with all those names thrown out above....kind of very excited.
Going to FINALLY see Avatar today...
...at first I wanted nothing to do with it..
..but I think I may have had it all wrong.
Will let you know what I thought.