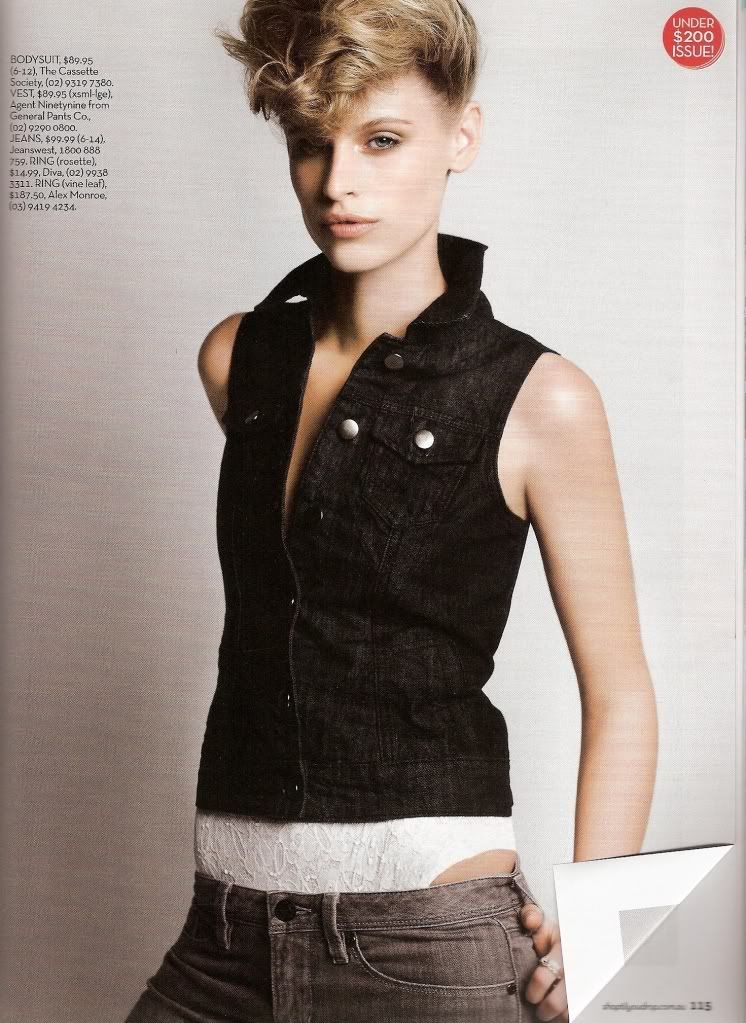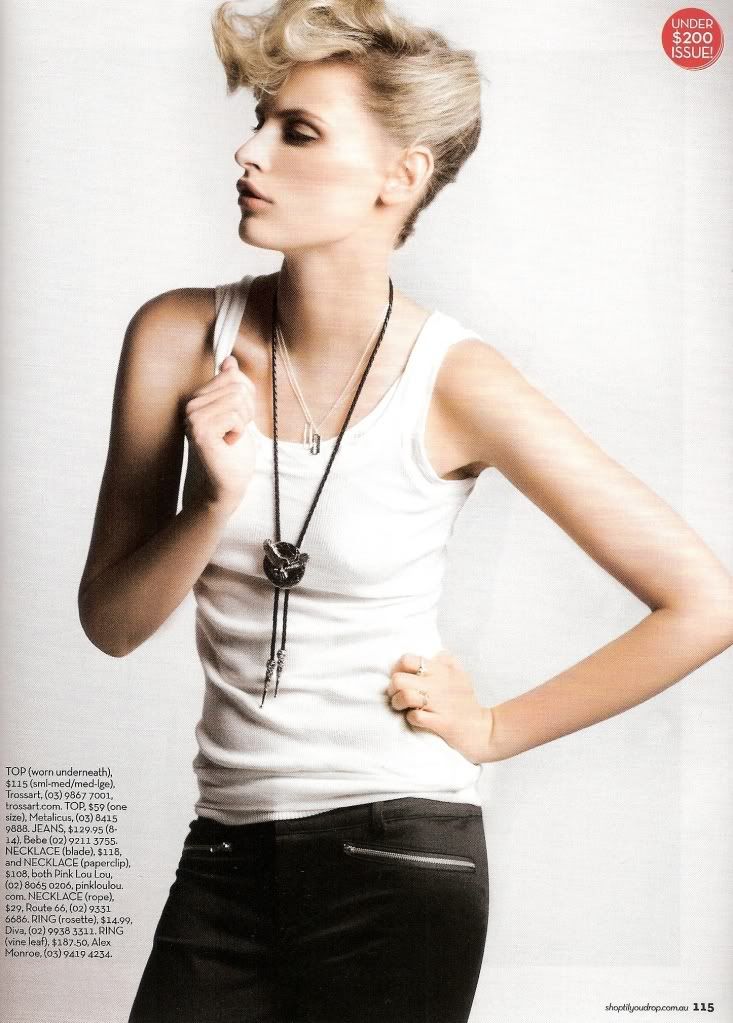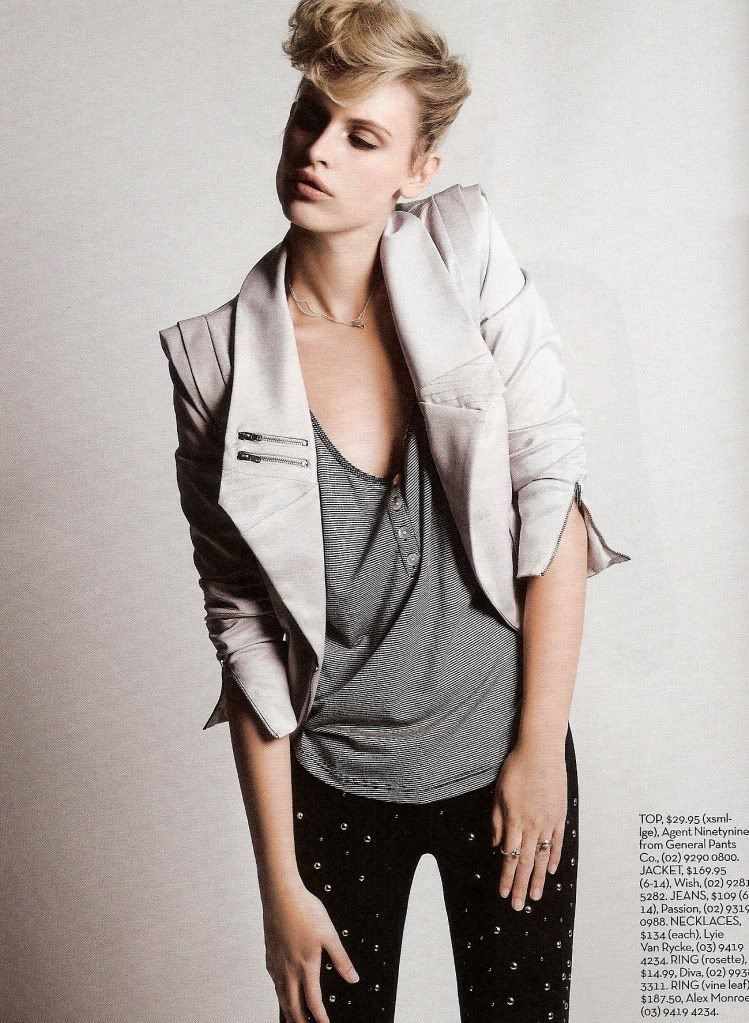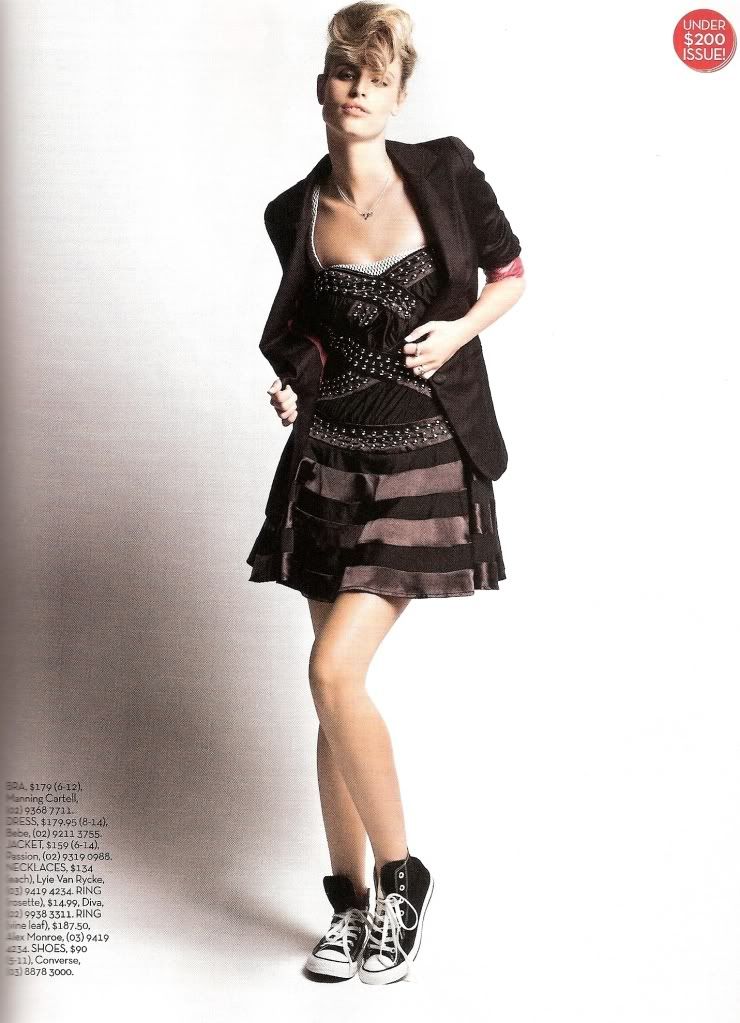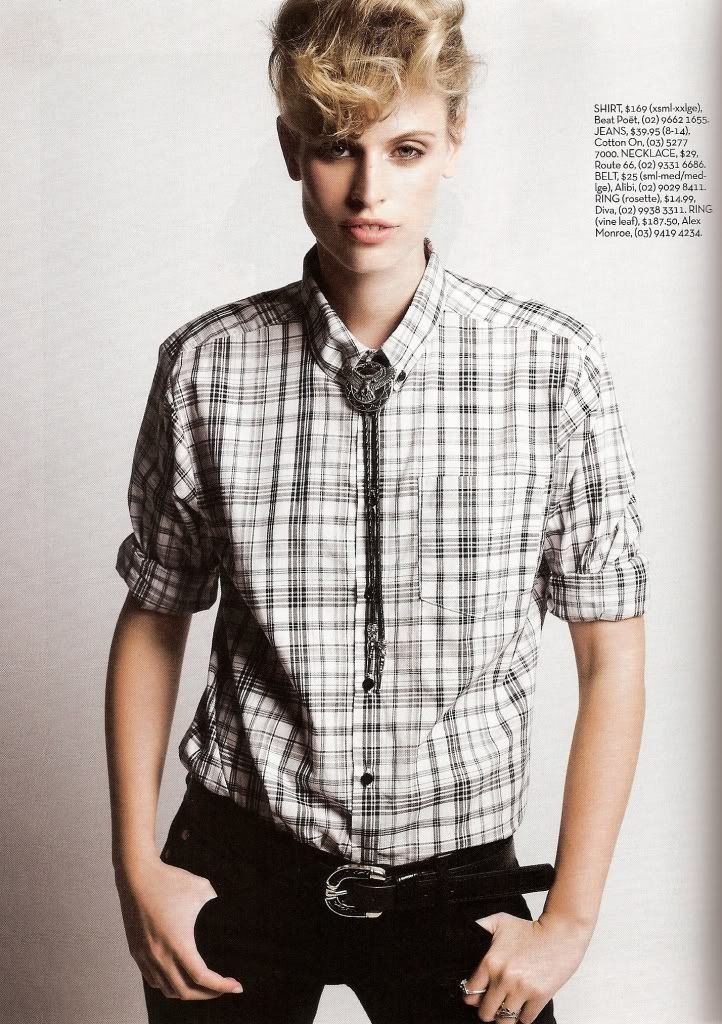 Shop Til You Drop Jan 2010 AUST
"Tough Love"
Styled - Nadene Duncan.
Photographed - Christopher Ferguson
Model - JJ @Vivens
Scans - My Own

As you know
I am a sucker for androgynous style right now...
...so naturally LOVED the styling in this ed which featured in the Jan Shop Til You Drop issue.
Def feeling the basic colour scheme...
..very wearable and will carry you through Winter too.
And OF COURSE
swooning over the James Dean-esque hair style
vibe going on.
XXXXXXXXXXX