A week or so ago I was contacted to participate is this
CHUPA CHUPS blogger challenge...
Chuck is the Chupa Chups doll
and the new star of the current campaign. And he's a total stud.
Chupa Chups right now are all about having fun and
not taking life seriously.

Which sounds pretty good to me.
So anyway-to the point!!
I received my Chupa Chups (tasty, seriously), my Chuck doll (hottie) and a T-Shirt (fun).
And at the bottom of this post is my submission.
Chuck and I went on a picnic date in the sun...it was very romantic.
And I wore my Chupa Chups CROWN I made especially to impress him.
And wore my Chupa Chups top cropped, my Topshop Jeans and my Doc Marten Boots.
A Life Less Serious
http://www.lifelessserious.com.au/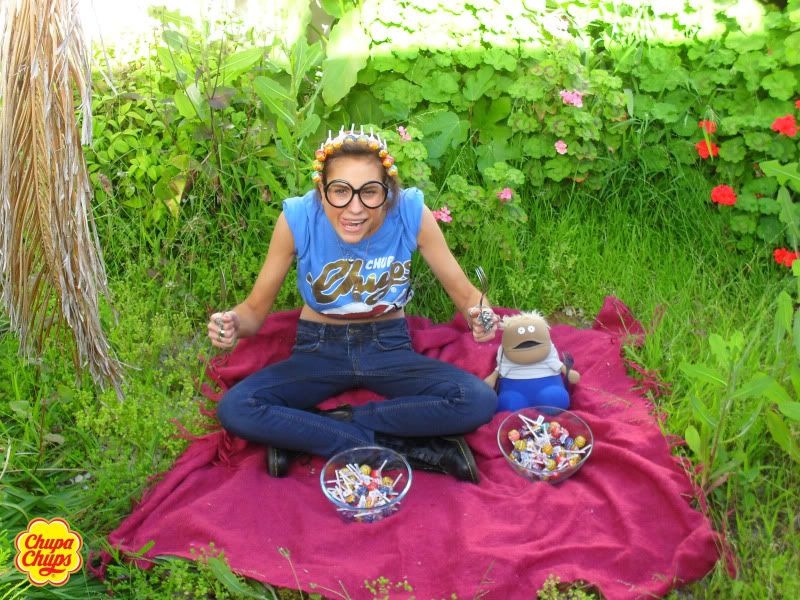 Wish me luck in the comp!
And goodluck to any other bloggers out there who entered too :)