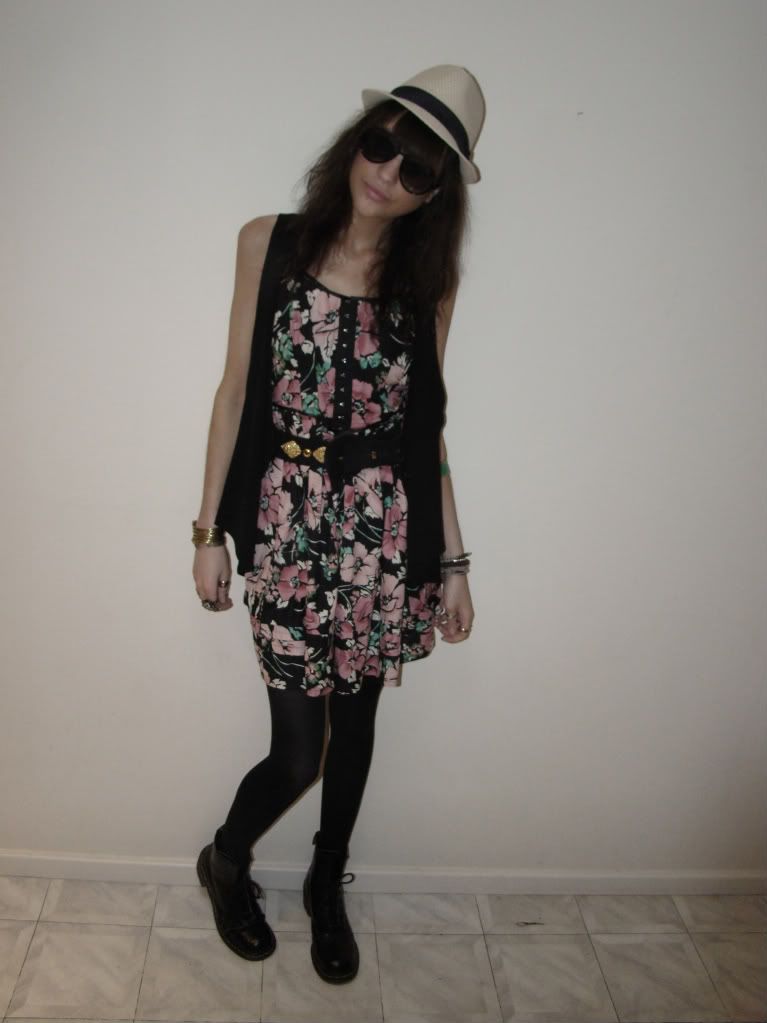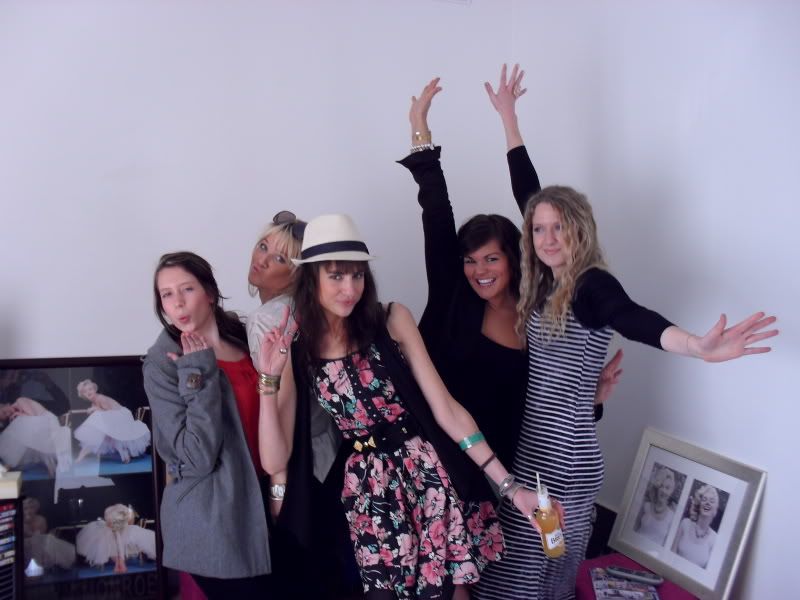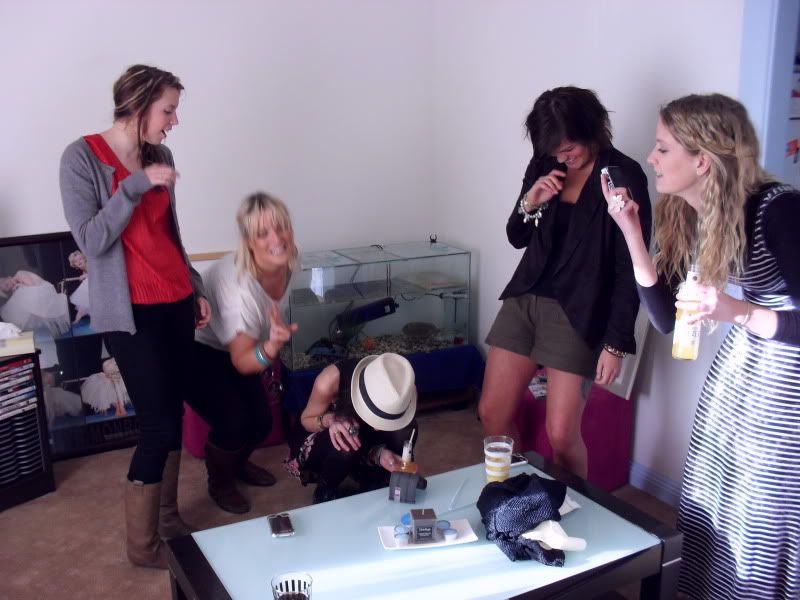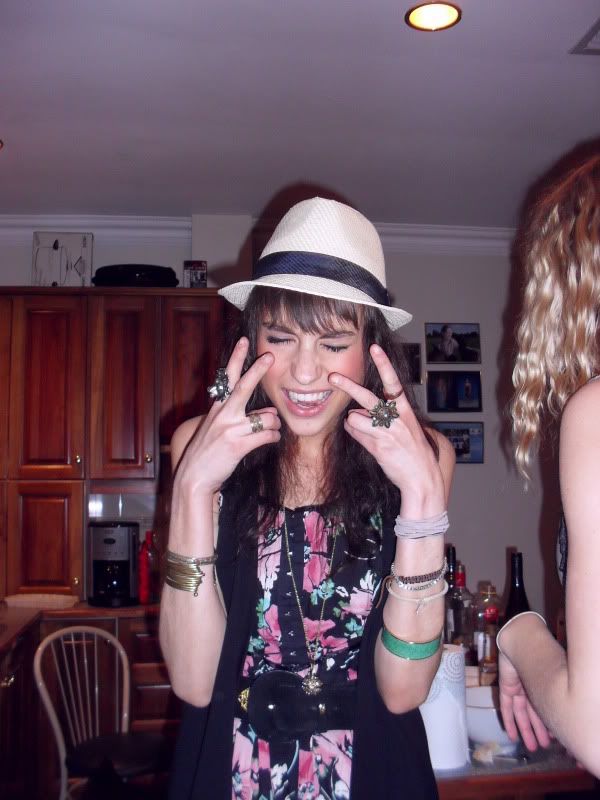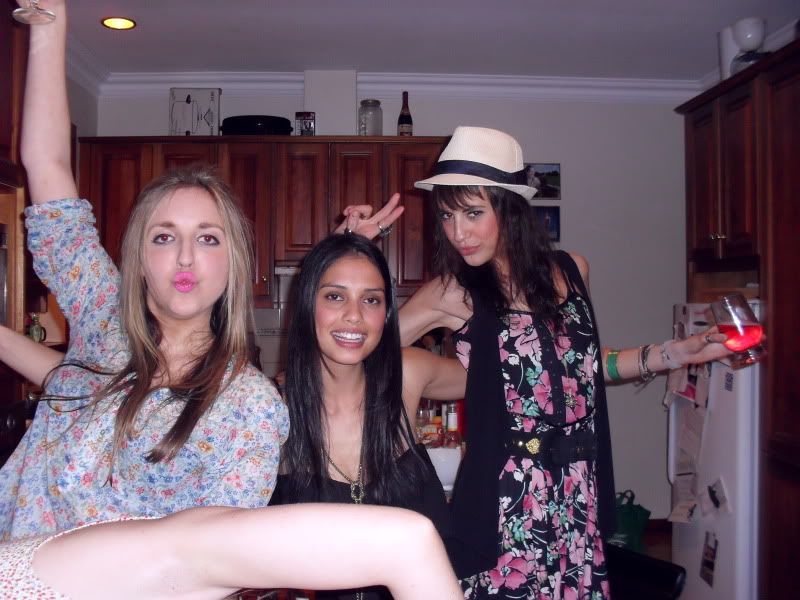 Dress -
Frassy Rags
Belt - YSL Vintage
Vest - Sportsgirl
Hat - Sportsgirl
Boots - Docs
Sunnies - Surry Hills Markets
Wrist Wear - Bondi Markets, Vintage, Tiffany

Hey all!
Hope you are all having great weekends.

Mine was flat out...and my body is feeling it today!
First drinks at 1:30pm....and was not in bed til 3:30am...solid effort.
Sadly left my camera at my friends place so didn't take any photos out...
But we def took enough to make up for that at pre-drinks.
Always a blast.
Shout-out to Jaz - HAPPY 22nd BEAUTIFUL!
Can't wait to get some constant spring weather action!
We keep getting hints of spring and summer but I just want it to stay already!
Also thanks again to the lovely
Audrey at
FRASSY
for the gorgeous dress I am wearing!
I adore it! :) Check out her
Frassy Rags Shop
HERE.
Please vote for fellow Adelaide Blogger Chantelle HERE in the DKNY Comp.
Even voters can win prizes by simply voting...you can vote 10x a day! So why not?!