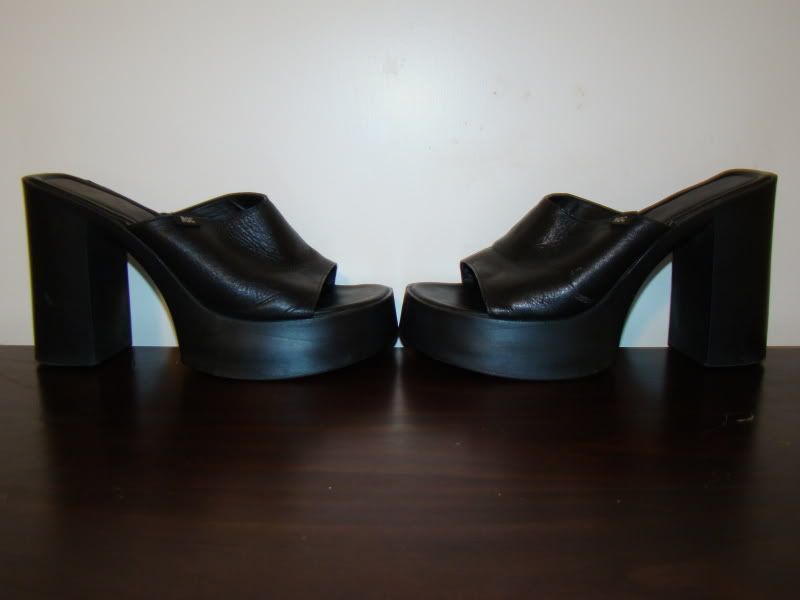 So I scored these Roc chunky black platforms yesterday whilst checking out some new thrift stores...
they fit me and it was exciting.
I love when you find shoes or something size reliant in a thrift store that are your match...it's like GOLD! Although there was this AMAZING pair of chunky black boots..but they were WAY too small..so that was sad.
They are super hard to walk in though - going to practice I think! haha.
Also was thinking of studding them???????? What do you think?!
ps - couple items ending on EBAY today HERE :)